Arts
6/22/2010, 9:45 a.m.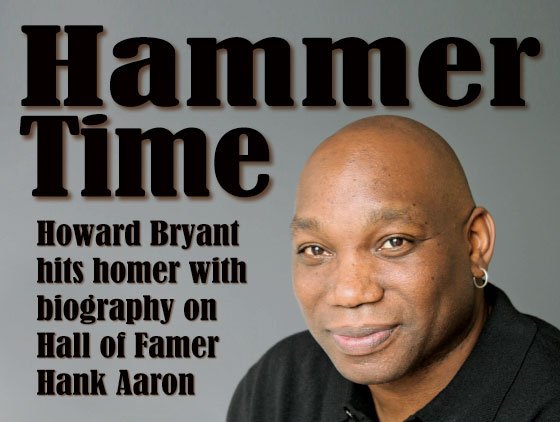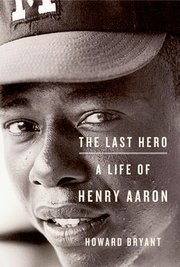 A generation before baseball's steroid era, two men from Alabama stalked Babe Ruth's lifetime home run mark.
This year, biographies of both men — Willie Mays and Henry Aaron — have occupied the literary baseball stage. As with the legendary ballplayers, comparison is a game of spherical objects — apples and oranges.
"The Last Hero: A Life of Henry Aaron" is the latest effort by Bostonian Howard Bryant, the former Boston Herald sports columnist who made his bones with "Shut Out: A Story of Race and Baseball in Boston" (Beacon Press 2002).
His examination of Aaron is the best baseball biography to come along in years, a work that fuses the storytelling acumen of a David Halberstam with the sensitivity for race and sport embodied by writers such as Dave Zirin and William Rhoden.
From Aaron's humble beginnings in Mobile, Ala., to fly-on-the-wall locker room recollections of the pennant winning Milwaukee Braves of the late 1950s, Bryant brings a quiet American hero to life as never before.
One major distinction between "The Last Hero" and James Hirsch's "Willie Mays: The Life, The Legend" is that many baseball fans are already acquainted with Mays, a media darling from the outset of his career.
The perception is that Aaron labored largely in Mays' shadow, a notion that Bryant contests.
Bryant quotes opposing managers and journalists who generously credited Aaron early on, while Mays wowed fans and scribes not just with his consummate skills, but also his charisma. Sports reporters found young Aaron distant, and his distrust of them grew when they quoted him in phonetic Negro dialect he did not use.
Teammates also felt the young slugger was difficult to know, a boundary enhanced by the fact Aaron was not a hearty drinker as were other Braves stars.
Henry Aaron was born to Herbert and Stella Aaron on Feb. 5, 1934. His father was a riveter in a Mobile shipyard; his mother a housewife. The Aarons and what would become six children moved four times in 13 years. To make ends meet, Herbert also worked as a boilermaker assistant, and a minesweeper for the U.S. Navy. When the family settled into a section of the city called "Down the Bay," there were white and colored families on their street.
But segregation still dominated the social order. A young Henry watched his father surrender his place in line at the general store to white customers. His mother sometimes heard Ku Klux Klansmen marching down the street, recognizable by their drumbeat.
Despite those social discomforts, young Henry's childhood was consumed with creek fishing and baseball. His obsession with the game began when he was 13, when Jackie Robinson debuted with the Brooklyn Dodgers. Aaron patterned himself after Robinson and he never strayed from an aspiration to play major league baseball.
Mobile was a baseball town; it produced "Satchel" Paige and Ted "Double Duty" Radcliffe of Negro League repute, big leaguers Billy Williams, Willie McCovey and Tommie Agee in Aaron's footsteps, and white pitchers Milt and Frank Bolling.