A calling to teach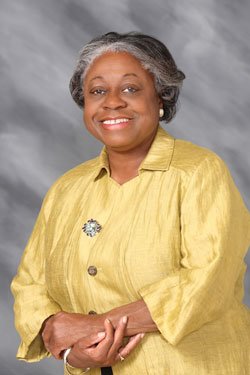 More recently, Reed and her team at the Initiative have compiled a study to assess "The State of the Early Education Workforce: Barriers to Access and Advancement."
 The study details issues involving compensation and provides suggestions on how opportunities for professional development and access to continuing education can be improved for childcare providers.
In 2009, BTWIC held seven town meetings in New Bedford, Boston, Springfield, Cape Cod, Worcester, Lowell and Lawrence. The team compiled its research from these meetings, at which more than 600 early education and care educators and administrators shared their thoughts on educators' compensation and the barriers they must overcome to attain a higher degree.
The major findings from the study confirmed that early childhood educators are overworked and underpaid.
On average, Reed says that her team found that early childhood educators are making an average of $25,000 per year. Given that income, it is difficult to live in any urban area, especially Boston.
Reed said many educators have difficulty taking care of their families and paying bills, even with a second job. The report revealed that 32 percent of teachers receive some form of government assistance, coming in the form of food stamps, Women, Infants and Children supplements (WIC) or free/reduced lunches for their children.
Attendees at the meetings filled out questionnaires and 12.4 percent said low pay was the main reason for wanting to change careers. Because of a high turnover rate in the field, children are the ones left to suffer because of the decreasing number of trained educators.
The report cites, "lack of appropriate compensation causes personal and professional stress, embarrassment, and low morale. These outcomes all affect children who rely on continuous care from happy early childhood educators."
A common misconception Reed says is that early childhood educators are thought of as babysitters. That is simply not the case as early childhood education provides the foundation for a child's future success in school. "They [early childcare providers] don't get the recognition they need," Reed said. "We can raise the bar around awareness."
As for getting a degree, respondents were frustrated by the process and all the red tape they have to navigate. The report says that early childhood educators feel their years of experience are ignored when it comes to transferring their work experience into college credit.
 The questionnaire revealed 59.2 percent of the respondents need scholarships in order to afford going to college and less than 13 percent receive tuition benefits to attend those institutions.
Reed said that she and her colleagues will be working very hard over the fall and winter to draft recommendations to bring to legislators' attention at the Statehouse. "We think we have some good dialogue going on," Reed added. "We've been the voice for the voices."
 For more information about BTWIC, visit www.btwic.org.