A different time
M.B. Miller | 7/20/2010, 9:17 p.m.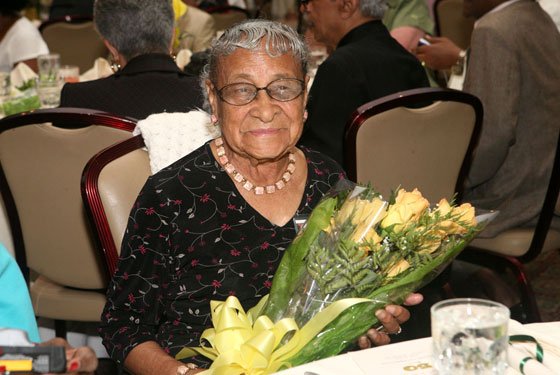 Though Roxbury Memorial High School closed its doors 50 years ago, its multi-racial student body still remembers the good old days
The original G Clefs performed at the reunion. Ralph Graham, The Lords and the C-Quinns also entertained. All groups had to have RMHS alumni as members.

The tumult over busing and school desegregation in Boston in the 1970s is common knowledge. Few people are aware of the special spirit of racial and religious harmony that existed among the students at Roxbury Memorial High School more than a decade earlier.
With the graduation of the class of 1960, Roxbury Memorial High School closed its doors forever. Its expansive building on Townsend Street is now the home of Boston Latin Academy.
Changes in the pedagogical philosophy at the school department often resulted in schools being closed and their buildings being recycled.
Gone are West Roxbury High, Roslindale High, Jamaica Plain High, Practical Arts High, Trade School, Girls High and the Boston High School of Commerce, to name some of the old schools. The names of most of Boston's current high schools have been recently coined.
As the 50th anniversary of the demise of Roxbury Memorial High School approached, several alumni who remembered the good times at Memorial decided to have a celebration.
"There is something special about your 50th high school reunion," said Gretchen Coleman-Thomas, '60. "We thought it would be good for all alumni, regardless of their graduating class, to have a party together."
Roxbury Memorial was actually two high schools — one for boys and one for girls. Each had its own headmaster, and they each used different ends of the building.
"The girls even got out of school each day a littler earlier than the boys," claimed Coleman-Thomas. "This enabled us to take up our positions before the boys got out."
According to alumni estimates, about 45 percent of the student body was black, another 45 percent was Jewish, and another 10 percent were Irish, Italian or other ethnic white.
Even with such diversity, "the issue of race or religion just never came up," affirmed Coleman-Thomas. Other alumni supported that opinion.
"Not only did we have good friends in school," asserted Coleman-Thomas, "but we also socialized together on weekends. I would go to dances at the Hecht House or the YMHA [Young Men's Hebrew Association] and my friends would come to parties at the Norfolk House and St. Richards [Community Center]. "
In 1960, the total population of Boston was 697,197 with only 63,165 (9.1 percent) blacks. With 45 percent of the student body at Roxbury Memorial black, it was racially disproportionate.
"I don't think that anyone thought that they were victims of racial discrimination," asserted Coleman-Thomas. "There was no hostility or consciousness about racial differences."
The Roxbury Memorial High School Reunion Celebration held last month at Lombardo's in Randolph was an overwhelming success. According to the celebration committee, people attended from 20 states, and as far away as California.
The youngest celebrants have been out of high school for at least 50 years. In that time, alumni were quite scattered. According to the committee, notices in the Bay State Banner and the Jewish Advocate were helpful in reaching people. The oldest alumnae at the event were Osceola Brown and Muriel Walker, both from the class of 1934.
Co-chairs of the celebration committee, in addition to Coleman-Thomas, are Marvin Liberman '59 and Bob Miller '60. Other members of the committee include Barbara Bryant Burke '60, Leah Christie '58, Frances Greene Freeman '58, Mary Gundersheim '56, Ilanga (aka Arnold Scott) '57, Dave Scheuer '59, Sandie Wallace Swartz '60 and Barbara Watkins Wilson '59.
Alumni celebrated the school's 108 years of service to the city of Boston. The celebration committee claimed in a message to alumni, "Roxbury Memorial High School was a special place where black, Jewish, Irish and Italian students not only got along, but established long-standing friendships, many of which still exist today."