The Last Decade
Associated Press | 1/7/2010, 8:24 a.m.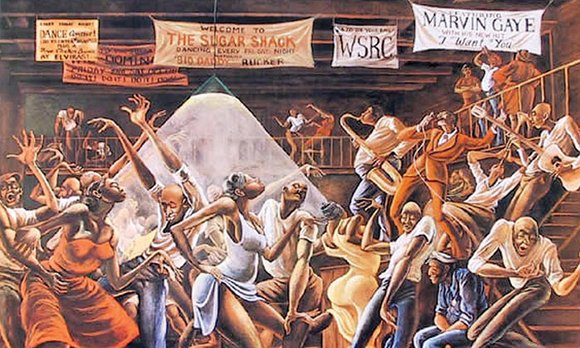 As a local story it was shocking enough – a Roman Catholic priest suspected of molesting children had been shuttled from parish to parish by church officials rather than reported to law enforcement.
The news in January 2002 that John Geoghan hadn't been brought to justice following hundreds of allegations that he abused children was simply the start of a story that developed into a national and international scandal that sent tremors all the way to the Vatican.
The clergy sex abuse scandal, like many of the top news stories of the decade in Massachusetts, had repercussions felt well beyond the borders of the state, and in some cases, are being felt to this day.
In the past 10 years, Massachusetts became the first state to legalize same-sex marriage and the first state to pass a law mandating that everyone have medical insurance.
Massachusetts was the launching point for the Sept. 11, 2001 attacks on the World Trade Center towers in New York, sparking two wars still being fought.
The specter of terrorism reared its head again in 2002 when a British citizen, Richard Reid, who later claimed to be a follower of Osama bin Laden, was arrested in Boston after trying to ignite explosives in his shoes on a Paris-to-Miami flight. He was subdued by crew and passengers and sentenced to life in prison.
Earlier this year, the arrest of Henry Louis Gates Jr., a world renowned black Harvard University scholar, in his home for disorderly conduct by a white police sergeant responding to a possible break-in sparked a nationwide debate on race relations that went all the way to the White House.
The state also lost the patriarch of the most storied families in American political history, when U.S. Sen. Edward Kennedy succumbed to brain cancer in August.
Still, for Boston College historian Thomas O'Connor, the church sex-abuse scandal had the most impact of the state's stories this decade.
Following the first revelations about Geoghan, thousands of people stepped forward in the next few years to accuse hundreds of priests of sex abuse, costing American dioceses millions of dollars in legal settlements and disgracing high-ranking church officials, including two Massachusetts bishops.
For decades, mostly Catholic government leaders had dared not question the church. That then changed, as they started to be more concerned with constitutional law than canon law.
"With civil rights and sexual equality, that was slowly building up, but the explosion came with the release of the information regarding sexual molestation," O'Connor said.
The seismic change in that dynamic was in evidence when Massachusetts became the first state to approve same-sex marriage. Many Catholics, including top state leaders, supported gay marriage in direct opposition to the church's position on homosexuality.
The state Supreme Judicial Court ruled in 2003 that same-sex couples have the constitutional right to marry, and after contentious debate and legal challenges, the first gay marriages were performed in May 2004.
In the years since, Connecticut, Iowa and Vermont have started issuing marriage licenses to same-sex couples, and New Hampshire joins them as of Jan. 1. Some other states, however, passed constitutional amendments defining marriage as being between a man and a woman.