Protesters reflect on success of 1960s sit-ins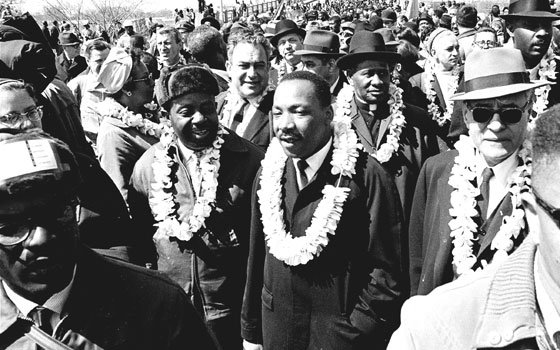 McCain went on to become a research chemist and sales executive, while McNeil retired as a two-star major general from the Air Force Reserves in 2001 and also worked as an investment banker. Richmond died in 1990.
The four freshmen at N.C. AandT State University were part of an NAACP youth group started by Ella Baker, known as the mother of SNCC. They spent much of the fall semester discussing how to make real the unfulfilled promise of the 1954 Supreme Court decision in Brown v. Board of Education.
Other sit-ins had occurred — in Durham, in 1957; in Oklahoma City and Wichita City, Kan., in 1958; and in several northeastern cities even before that. But they didn't catch fire the way the one in Greensboro did.
The time was right, Chafe says: Six years had passed since the Brown decision that did away with the legal concept of "separate but equal," but little had changed. Rosa Parks and the 1955 bus boycotts in Montgomery, Ala., also had faded into memory. And the place was right as well: Greensboro's white leaders believed theirs was a progressive city and they wouldn't stomach brutality.
And the four young men were right for the job too. Raised to believe in their country and themselves, they were ready to die if that's what it took to end segregation.
McCain says he had tried to follow the advice of his parents and grandparents: Believe in the Bill of Rights and the Constitution; get a good education; respect your elders and do good deeds.
"I did all those things, but it was business as usual coming back from society in general," McCain said in a phone interview.
He still had no dignity, no respect and few rights, all of which filled him with hate, "not for people but for a system that I thought had betrayed me."
It was when McNeil returned to school on a bus from New York that they decided to act. As the bus traveled further and further south, the atmosphere became more and more oppressive. McNeil wasn't allowed to dine at the restaurant in Richmond where the bus stopped so passengers could eat.
He became furious.
Few people expected a group of young men, just 17 and 18 years old, to be so determined, McNeil says. They underestimated the students' ability "to take on something difficult and sustain the effort for a long period of time," he said.
"We were quite serious, and the issue that we rallied behind was a very serious issue because it represented years of suffering and disrespect and humiliation," McNeil says. "Our parents and their parents had to endure the onus of racial segregation and all that it did in terms of being disrespectful to human beings and the difficulties it places in so many ways of life, not just public accommodations, but in areas like employment and education.
"Segregation was an evil kind of thing that needed attention."