The Roots: Wake Up Everybody!!!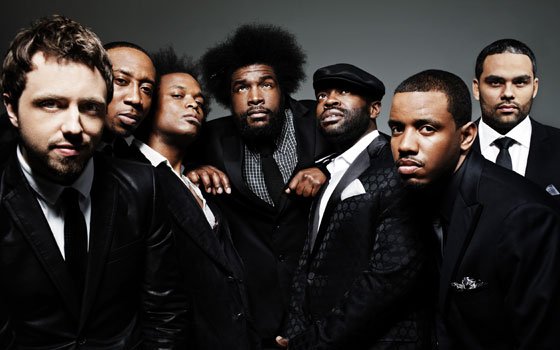 "Wake Up" can be covered in the four verses in the song. They bring up the environment, health care, education and safety. We need a song that deals with extreme poverty, God.  The hardest song of all … I knew there had to be one song written about citizenship and this being our country and our forefathers built this country. And "Hang On In There" deals with this issue. This song really plays to the immigration issue. What does citizenship mean? What does it mean to be patriotic?  What is the true definition of being an American?  
"I Can't Write Left Handed" was a simple and dark song when we first started. The more we do the song, the more intense it gets. We've done a 20-minute version of the song at some of our shows. It has become the spiritual centerpiece of the album.
Why was it important to make this album now?  What do you hope to accomplish?
The thing that I'm concerned with is that this will represent me when I'm gone. I feel that it's important. There's only one album that I cringe at. I had to mix from afar … while I was on tour. It irks me not to mix a song through the end. I turn in no record before it's time.  
Why do you think The Roots have been so successful and have had such longevity?
We've been in existence professionally for 18 years and our creativity has not waned. Most rap groups get eight records if they're lucky. But at the end of the day, it's about the music.
How is it working with Jay-Z?
He's the easiest artist to work with. He knows exactly where he wants to go and knows how to execute it. There's the trust factor. He knows that I'll never drop the ball and fumble. I still work for him.  Nine times out of ten we've had to build the bands and they're out of Philadelphia. We built Jay-Z's band, Kanye's, Common's, Eminem's and Jill Scott's. Jay-Z makes work fun.  Jay's the foremost authority on "The Simpsons" and "The Cleveland [Show]."
The Roots will perform at Showcase Live on Thursday, Dec.30 at 8 p.m. Tickets: $55 and $40. To purchase tickets, visit: www.showcaselive.com.