The Blind Boys of Alabama came to Boston and delivered their powerful version of Christmas season's songs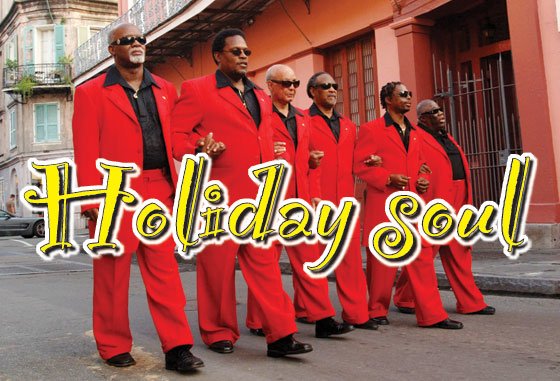 Since then, the troupe has recorded and performed with pop, country, reggae, RandB and rock stars while remaining steadfastly faithful to their gospel repertoire. During a 2004 interview with The Birmingham News, Carter said, "We're soldiers for God and we'll be that until we die."  
From 2002 through 2005, the group won five consecutive Grammy Awards for Best Traditional Soul Gospel Album and in 2007 they were inducted into the Gospel Music Hall of Fame. Recipients of both Grammy and National Endowment for the Arts Lifetime Achievement Awards, the troupe has performed in the White House for Presidents Clinton, Bush and Obama.
As the group launched its rousing finale, an extended version of "Look Where You Brought Me From," the audience was on its feet, clapping in unison with the singers.
Carter, who seemed to grow younger with each song, called out, "Do you feel good?" As the crowd answered with loud cheers, he left the stage, guided by an assistant, and made his way through the aisles shaking hands with audience members. Back on stage with his group, Carter cried "Yeah, yeah, yeah" leaping and spinning as the music reached a frenzied peak and then glided to a majestic, harmonious close.