Elma Lewis development clears key hurdle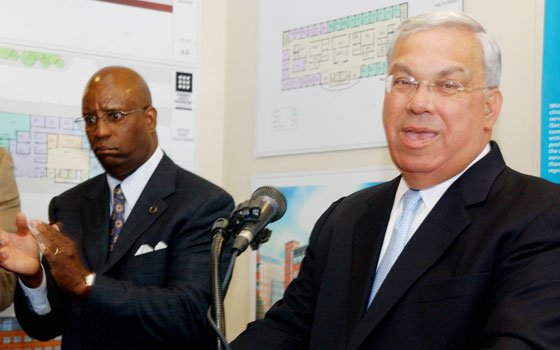 The reversal came a week after Roxbury residents strongly criticized Menino and the BRA at a meeting of the Roxbury Strategic Master Plan Oversight Committee, where BRA Director John F. Palmieri explained the agency's decision to allow the clock to run out on the Elma Lewis team.
In addition to community opposition, Menino faced editorials in the Banner and the Boston Globe criticizing the decision to revoke the development team's designation.
While Menino and BRA officials said the development team failed to demonstrate the financial viability of their plan, Oversight Committee members pointed out that virtually all major development projects in the city had come to a standstill with the current credit crunch.
After reinstating the Elma Lewis team, Menino said the developers would be required to meet every other month with members of the Oversight Committee to assess the progress of their project.
"I believe this project has the ability to strengthen this community in so many different ways," Menino said at the time. "This is a piece we can dedicate to Elma Lewis."
Edmund Barry Gaither, executive director and curator of the Museum of the National Center for Afro American Artists, was equally grateful.
"We are enormously grateful to the Roxbury community for the support they have shown for the vision we have for Parcel 3," he said.