The "King of the South" talks about his role in the hit new movie "Takers"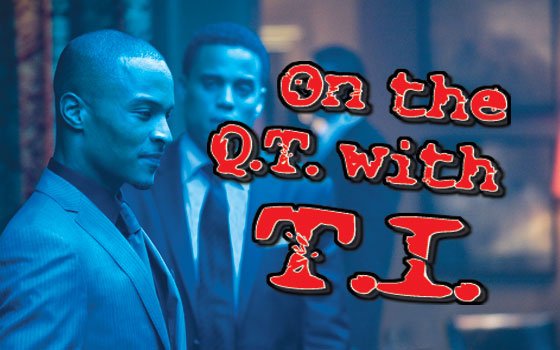 I mean, man, I'm just pleased to be talked about in the same breath as the elite of action films. You know what I'm saying? The comparison is an honor all in itself.
What message do you want audiences to take away from this movie?
That there is no good without bad. That karma is real. And that you can't go through life doing only bad and expect good to come of it.
What type of audience do you expect the movie to attract?
A very diversified one over a broad spectrum.
What is your favorite dish to cook?
[Laughs] Man, that's a tough question to answer. I try to cook whatever the kids and the family want to eat. Let's see, here … I got a fresh shrimp dish that I prepare fairly well that has become a household favorite. I marinate it in a special parmesan sauce. [Laughs]
When you look in the mirror, what do you see?
My reflection. [Laughs] That's another very difficult question … [Pauses to think] I see the man that I've grown to become.
How do you feel about the perception that as soon as a rap artist, sports figure or actor becomes well known, everyone says they are a role model for kids?"
I feel that we are all one another's examples in life. And if my experiences, past and present, can help guide a young person in the right direction, then so be it.
Why do you love doing what you do?
I'm just a passionate person by nature. So, I have a lot of love for music, and a drive to succeed in general, be it film, be it fashion, or whatever the case may be. I put a lot of myself in all of my work. That passion carries over into each of my endeavors.
Are you happy?
[Laughs] Absolutely! The happiest I've ever been.
When was the last time you had a good laugh?
Just now, when you asked me if I was happy.
Are you ever afraid?
Not of anything but God. I think fear is a wasted emotion.
What was the last book you read?
The Bible.
What are you listening to on your iPod?  
I listen to a lot of old school RandB. I don't get many opportunities to listen to much else right now because we're in the final stages of the recording process.
When will the album be finished?
We're taking the time necessary to dedicate the necessary attention to the marketing and promotion of the movie first. After that, we will completely submerge ourselves into the completion of the album.  
If you could have one wish instantly granted, what would that be for?
Just for healthy, productive, successful lives for my children and the rest of my family.
How would you describe yourself in one word?
Loyal.
Who is your favorite clothes designer?
I don't want to sound vain, but that would have to be my own fashion line, Akoo.