New coalition presses for major changes to the Boston teachers' contract
8/25/2010, 1:29 p.m.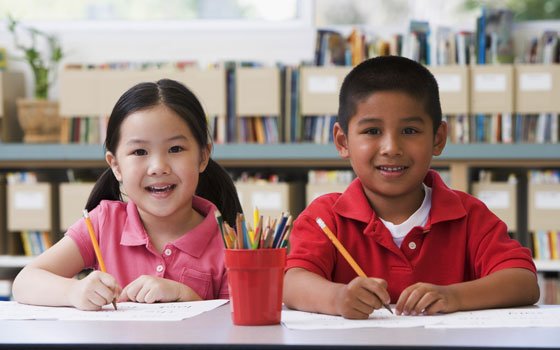 The coalition would also like the new contract to reflect increased flexibility in teacher hiring and placement — and more powerful teacher involvement in school planning and curriculum development. This would put the right teachers in the right classrooms and engage educational professionals in all areas of schools, which the members of the coalition believe would benefit students immeasurably.  In addition, the coalition believes that students and parents should have the opportunity to participate.
"In the new contract and in the school environment, we want parents to be respected as the partners they are in their children's education and for student and parent voices to be heard and part of decision making," said David Wright, executive director of the Black Ministerial Alliance.
Other contract changes sought by the coalition include: holding principals, headmasters and central district officials accountable for regularly evaluating teacher performance and effective professional development; creating a strong link between student outcomes, teacher evaluation and promotion, including tenure; and providing incentives for high-performing teachers who assume the most challenging posts and show demonstrable results.  The latter would encourage the best teachers to take additional responsibility, further professionalizing the teaching cohort in Boston and bringing talent to most needy students.
"Boston was home to the first public school in America," said Gail Snowden, CEO of Freedom House and a coalition member," justly earning a reputation as a national education leader. We all must put the needs of students first in everything we do and then we will be in a position of national leadership once again."
In addition to renewed national efforts to improve education, there are state-wide and local efforts to shore up public education. Gov. Deval Patrick signed a sweeping education reform bill in January of this year that will help to level the playing field for thousands of children of color and immigrants struggling in the Commonwealth's schools. Among other innovations, the new bill doubles the number of charter school seats in the state's worst performing school districts.  It allows for at least four in-district charter schools to open in Boston — all without union approval — and establishes new Horace Mann charter schools as recommended by Boston Mayor Thomas M. Menino.
In early March, the Boston Public Schools took advantage of new powers gained through the legislation when it announced that staff at six underperforming schools would have to reapply for their jobs and five principals would be replaced.  In addition, the district was authorized by the legislation to allow for longer school days and flexibility in staff assignments and curriculum development.  If the district and the state both agree that these strategies can strengthen underperforming schools, they should be available to every public school in Boston.
The coalition sees the new contract as an opportunity to push for a major reduction in the high school dropout rate for Boston's public schools. Currently, only 62 percent of students graduate from high school in four years.  And the coalition wants to see schools that help all children achieve at the highest levels, including English Language Learners, who represent the fastest growing population in the Boston Public Schools. The coalition thinks that allowing schools to adopt the kind of successful practices and programs that many charter schools and pilots schools have will help to ensure student success. Pilot schools are part of the Boston Public Schools but enjoy many of the autonomies of charter schools.
"While Boston's public school system is considered among the very best in the United States, with a proud record of achievement and promising new initiatives, being the best is no longer good enough," said Paul S. Grogan, president and CEO if the Boston Foundation.  "Already, Greater Boston's dependence on important talent to replenish the local workforce has created a widening mismatch between the skills of available workers and the skills needed for jobs.  With a declining birthrate, an aging population and mounting global competition for highly skilled workers, the city's future depends on offering a world-class education to all who live here."  
For the parents of Boston's children and for other members of the coalition, the imperative to improve the public schools is not just a personal one — but a practical approach to building the future vibrancy of Boston.