Obama doesn't travel light - even on vacation
Associated Press | 8/24/2010, 10:14 p.m.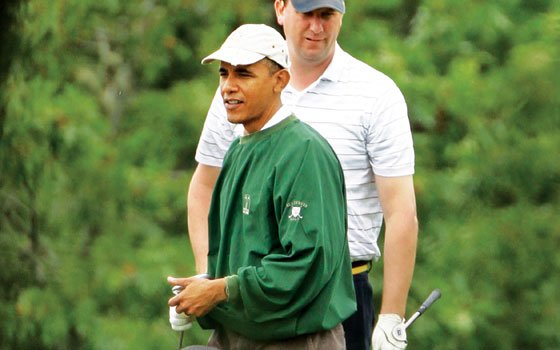 Deputy press secretary Bill Burton was among the traveling party. In a nod to the more casual tone, he brought along his wife, but Burton traded his island wear for a business suit as he delivered the first of what he expected to be several media briefings.
He took care to also say the president was getting updates on economic issues, even if he wasn't from a crowd of aides in their usual morning Oval Office session.
"His economic team back in Washington is sending on memos and important updates on what's happening on the economy as they happen," Burton said. "While he's here, he'll, of course, pick up the phone and call members of his economic team."
When he does step away from "the office," Obama is never alone. Besides Jarrett, a family friend before she was an employee, the president has been joined again on vacation by a longtime Chicago pal, Eric Whitaker.
He golfed with Obama on Friday, in a foursome that also included South Carolina Rep. James Clyburn, the No. 3 House Democrat, and Marvin Nicholson, who oversees Obama's entourage as White House trip director.
Another expected golfing partner is Sam Kass, a White House chef and the Obama family's former personal cook. Besides helping first lady Michelle Obama conceive and plant a White House garden, he recently was named a senior policy adviser on healthy initiatives.
Kass, too, was part of the presidential entourage, with the unique ability to don several hats: chef's toque or a golf visor.
Associated Press