"Healthy" labels, unhealthy food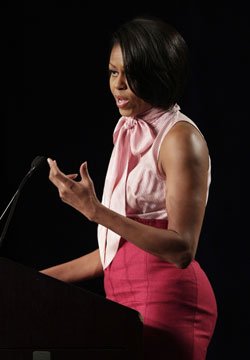 The USDA and FDA also regulate "organic" and "natural" claims on food products. The USDA operates a strict certification process for organic foods, which sets standards for the living conditions of livestock and the use of hormones, antibiotics, fertilizers and pesticides, among other things.
While this process has offered some clarity on the quality of foods, many companies advertise their products as "organic" even in the absence of official certification.
The "natural" claim is even murkier. The FDA has never issued an official definition of "natural," so foods and beverages containing high-fructose corn syrup and artificial coloring and flavoring are frequently advertised as "natural." The USDA has a similarly unclear standard for "natural" meat and poultry, thus enabling food companies to advertise "natural" products that contain added broth, salt or sugar.
While consumers and Congress have consistently pushed the USDA and FDA for tighter regulation and enforcement on food labels, these institutions have shown little willingness to provide them.
As the Government Accountability Office (GAO), a nonpartisan watchdog agency for Congress, recently stated, the FDA "has little assurance that companies comply with food labeling laws and regulations for, among other things, preventing false or misleading labeling."
The FDA's shortcomings, a 2008 report explained, include not keeping pace with the growing number of food companies, limited testing of label accuracy, few disciplinary actions to enforce policy and failure to track violations.
In the meantime, food companies are making big profits. Foods labeled "natural" brought in $22.3 billion in sales in 2008, up 10 percent from the previous year, and up 34 percent in the past four years.
In the same year, organics generated $4.9 billion in sales, up 16 percent from the previous year, and up an astounding 134 percent in the past four.
The sales of foods bearing health claims on their labels have also risen dramatically in the past four years. Americans purchase nearly $8 billion worth of foods labeled "fat-free" (including saturated and trans fats) each year — representing a 169 percent increase in the past four years. And well over a third of all snack foods purchased bear the label "trans fat-free" or "saturated fat-free."
Under the Obama administration, the federal government has shown some signs of improvement. Recently, the FDA notified 17 major food companies that they had violated federal law by placing false and misleading labels on the front of their packaging.