Cambridge dentist on a mission to reduce tooth decay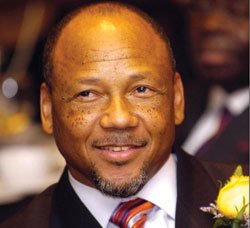 A regular cleaning can cost about $75. "There's always a way," Swann says.
Swan has found a way to make a difference with the local community. He also teaches part time at Harvard School of Dental Medicine and is having an impact on future dental practitioners.
"It's an honor and a great experience," Swann says of teaching the bright young students. "You see in them so much potential. They have what it takes. They are eager, creative and smart, and they just want to learn so much."
Though Swann's practiced primarily in California and Massachusetts, he's developed a special interest in underserved communities and has traveled around the world, educating people and providing dental services.
He's participated in projects in Kenya, Zimbabwe and South Africa, designing tours that bring dentists, teachers, engineers and investors to local villages in dire need of supplies for medical services.
"I learned a lot about doing things with just a little," Swann said. "I learned to be resourceful, and I learned to appreciate my skills."
Swann also did work in Jamaica, holding clinics to train dental assistants. He saw about 600 people during that visit, and many of them had to have teeth pulled. Working in countries with severely underserved populations broadened Swann's horizons and allowed him to become a good health care provider, he said.
"I worked anywhere I could to give me different experiences," he said. "I'm proud that I've been able to do work that's made a difference in people's lives around the world."