The Kennedys' enduring legacy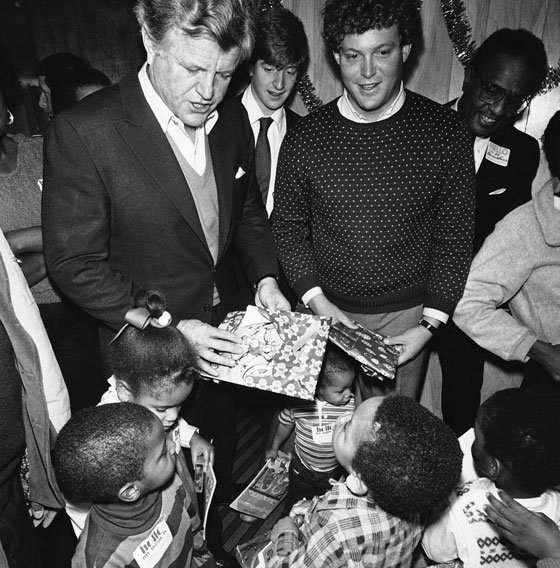 It was particularly personal for Bobby Kennedy when it appeared that Johnson was taking credit for the landmark Civil Rights Act in 1964 that had been introduced by his brother, then-President Kennedy, a year earlier. According to Nicholas Lemann in the Atlantic Monthly, Robert Kennedy sent one of his aides a photograph of the bill-signing ceremony, along with a pen that Johnson used to sign the bill into law.
Kennedy also included this inscription: "Pen used to sign President Kennedy's civil rights bill."
It was personal. "Just as it was instinctive for Johnson to think of racial problems in political terms," Lemann wrote, "it was instinctive for Kennedy to believe that a deep-dyed politician like Johnson was incapable of truly confronting racial problems. Much more than most people in government, Kennedy saw life as a morality play, and he came increasingly to reject the New Deal and the flabby, talky, deal-making politicians who were its legatees in the Democratic Party."
Unlike his three older brothers, Ted Kennedy lived long enough to transform personal feelings into actual legislation and laws. He was at his fiery best when he addressed a civil rights conference in Boston on Oct. 16, 1989.
"… We must wage war on bigotry on every front," Kennedy said. "To succeed, we will need more than new legislation or stronger law enforcement. Tolerance begins at home and in the schools and in the workplace. We must demonstrate through words and deeds that discrimination has no place in society …"
Kennedy lived those words until the day he died.