The Kennedys' enduring legacy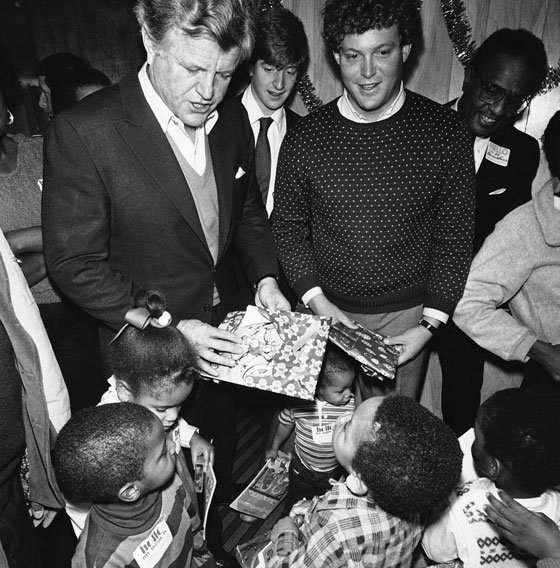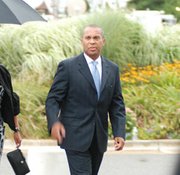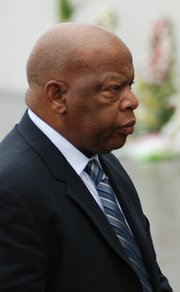 Fighting for equality was part of the family business
Of all the political families throughout American history, none have been as faithful to the cause of civil rights as the Kennedys.
Not the Adamses. Not the Harrisons or the Roosevelts. And certainly not the Bushes.
And if their support didn't always come for the right reasons — if it came, say, for political expediency — then at least it could be argued that their very public embrace of the U.S. Constitution's highest ideals was always for the greater good; the sense that equal rights, particularly for African Americans, was not just a campaign slogan, but rather a critical part of American democracy.
It was more than a theoretical exercise for the Kennedys. If it wasn't personal to them, it was made personal by the reactions they received from their enemies across the nation and around the world. Ted Kennedy saw that during Boston's busing crisis in the early '70s.
Almost 35 years ago, on Sept. 9, 1974, a crowd of about 10,000 anti-busers congregated on Boston Common and marched down to City Hall to protest Judge W. Arthur Garrity Jr.'s desegregation orders. Kennedy had already agreed to meet with some of the protestors in his office, but he decided to attend the rally.
That was a mistake, according to published reports. Ugly jeers greeted Kennedy as he took the podium, followed by shouting and screaming. Then, almost on cue, the entire crowd began to turn their backs on the speaker. Shouted off the stage, Kennedy tried to leave, only to find himself the target of eggs, tomatoes and curses.
Before he made it to safety — and even then, protestors shattered a large pane of a glass on the entranceway door of the nearby federal building — he heard the worst of America.
"You're a disgrace to the Irish," said one protester.
"Why don't you put your one-legged son on a bus for Roxbury?" said another.
"Why don't you let them shoot you like they shot your two brothers?" asked another.
It was personal and ugly, but it was not enough to deter Ted Kennedy. At another speaking event, this time in April 1975 at Quincy High School, Kennedy was mobbed again by members of Restore Our Alienated Rights, a virulent anti-busing group.
Author Ron­ald Formisano described the harrowing scene in "Boston Against Busing":
"[They were] … jostling him, trying to jab him with small flags, slashing the tires of his car, and placing small children under its wheels, forcing Kennedy to flee with a police escort to a subway station."
Still, Kennedy never wavered, even despite the costs. His steadfast support of equal education during the busing crisis showed.
"The rage against Kennedy," Formisano concluded, "reached such a torrent because of the feeling, especially among Irish Catholics, that Kennedy, one of theirs, had betrayed them … [It was] symbolic of the white backlash that transformed Kennedy Democrats into anti-liberals who voted for George Wallace and Richard Nixon."