MIT gives Obama a glimpse of innovative clean energy work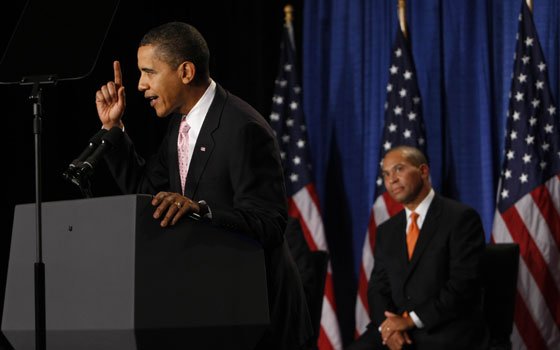 Two female MIT students said it was an "overwhelming" experience to hear Obama. Both of them were sitting in the front of the auditorium just feet from Obama's podium.
Another MIT student, a mechanical engineer involved with some of the clean energy research Obama mentioned, was clearly moved, calling the speech "spectacular."
While acknowledging the generic content of the speech, he expressed his enthusiastic gratitude that Obama specifically recognized the pioneering work MIT students and professors are engaged in.
Obama specifically mentioned the work of the MIT Energy Initiative, which works to develop new clean energy technology. Some of these projects include windows that generate electricity, engineered viruses that create batteries, and wind power plants that can deliver energy in still air. This research has been facilitated in part by the policies of the Obama administration; the recent Stimulus Package provided the largest financial boost in scientific research in history, allocating $1.3 billion to university research facilities like MIT.
The city of Boston has also received Stimulus Package money for the development of clean energy technology. In Charleston, a new Wind Technology Testing Center is being developed that will not only assist in the development of off-shore wind turbine technology, but will bring hundreds of new jobs to local residents. It is through programs like this that Obama envisions the convergence of clean energy and economic prosperity.
"This is the nation that will lead the clean energy economy of tomorrow," Obama said. "So long as all of us remember what we have achieved in the past and we use that to inspire us to achieve even more in the future."