Dr. Pablo Hernandez
10/21/2009, 4:29 a.m.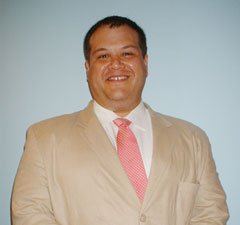 Dr. Pablo Hernandez
Dr. Pablo Hernandez, a primary care physician with special interests in preventative medicine, was recently selected to lead the South End Community Health Center's medical team after the departure of Dr. Gerald Hass, the group's founding doctor.
Prior to joining the South End center, Hernandez was an attending physician at UMass Memorial Hospital in Worcester and assistant professor in the Department of Family Medicine and Community Health at the University of Massachusetts.
He graduated from J.M. Vargas School of Medicine at Central University of Venezuela in Caracas, Venezuela with honors. He served as Medical Director and Rural Physician in Venezuela and performed an internship and residency in family medicine and general Surgery at University of Connecticut.
He also served as Chief Resident in family medicine for the Department of Family Medicine at UConn. Additionally, he received the Resident Teacher Award from the Society of Teachers of Family Medicine and the "35 helping hands" award for Family Health Center of Worcester for Community Health.
"I'm very happy to turn the work over to a wonderful young doctor who has lots of experience as I step down from 40 years leading the medical direction of this health center," Hass said.
Originally a pediatric clinic, the South End health center has grown to become a full-service institution with 15,000 patients, a $12 million budget. The Center was the first to successfully immunize 95 percent of its pediatric patients and offers a full-range of care, including adult medicine; dental, eye and ear care, mental health, neurology, obstetrics and gynecology.  
"I feel very excited for the privilege to succeed Dr. Hass," Hernandez said. Walking through the health center, you quickly realize he has touched everyone there. He either has been the employee's pediatrician, when they were little, or the pediatrician for their kids."
The Center is culturally and linguistically accessible – over 55 percent of its staff are bilingual in Spanish and English.