Where are the black male teachers?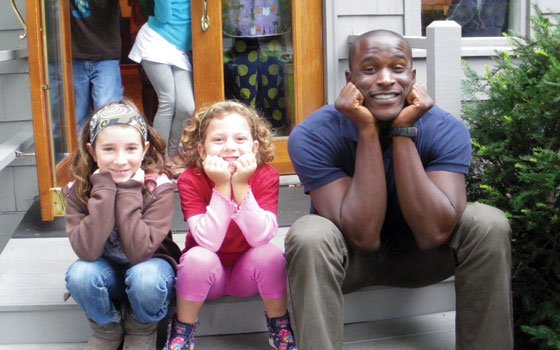 It's 2009. Mr. Ron Sullivan, professor of law at Harvard University and the parent of a third grader at Shady Hill, told Terris King II, an African American male apprentice in our teacher training program, "Diversity in the front of the classroom is just as important as diversity in the students' seats." Terris takes teaching seriously. He recognizes how important it is to be in front of the classroom.
Terris is a recent graduate of Morehouse College and a native of Baltimore. Educated in private schools, he is one of the few men who chose to pursue a career in elementary education. We know this is rare. Prior to his apprenticeship, he was a substitute teacher in the Baltimore City Public Schools. He came to Shady Hill School's Teacher Training Course determined to learn from the best in the profession.
His mentor is Mrs. Paula DelloRusso, a master elementary teacher who knows all too well what motivates 9-year-old children to learn. Terris gets to observe, emulate and consult with Paula daily after he teaches. Next spring, he will build upon a strong foundation laid at Shady Hill by working with Ms. Ashley Warlick, a third grade mentor at Haggerty Elementary School in Cambridge.
"Why choose to become an elementary school teacher?" I asked Terris.
He replied with genuine sincerity: "Early childhood education is the foundation. The nurturing starts there. If children see diversity early in their development, they will begin to appreciate difference early. I read a life-changing essay by W.E.B. Du Bois. In 'The Talented Tenth,' DuBois said educating our people is a responsibility. This created the framework for how I live my life. Teaching is more than a career path. It is a responsibility. It is an obligation to go back and teach."
Desiree Ivey is the director of teacher training at Shady Hill School.