Blacks still drawn to Islam despite federal raids
Associated Press | 11/4/2009, 6:41 a.m.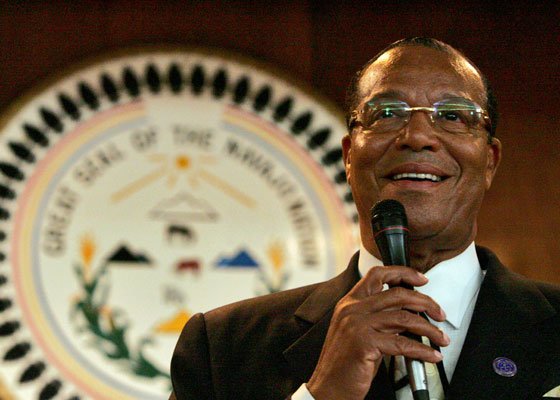 "The vast majority of African American Muslims are using the religion to strengthen their spirituality," said Mamiya, who has interviewed many black Muslim leaders and congregants. He said the number of black Muslims is growing, but not as fast as before the 9/11 terrorist attacks.
Few white Americans convert to Islam "because the tendency is to view Islam as foreign," he said. "For African Americans, it's part of their African heritage. There's a long tradition (in Africa). … It moves them away from the Christianity they saw as a slave religion, as the religion that legitimized their slavery."
Margari Hill was a California teenager seeking an antidote for nihilism and widespread disrespect of black women when she found Islam in 1993. A few years ago she began covering her hair with a hijab, or head scarf.
"I wanted to be thinking about humility and modesty," said Hill, a 34-year-old teacher in Philadelphia. "I decided it would help me be a better Muslim and a better person."
She also is attracted to Islam's family values and the egalitarian message embodied by the prophet Muhammad's "last sermon," which according to Muslim scriptures says that no Arab, white or black person is superior or inferior to members of another race.
Hill's husband, Marc Manley, said that many blacks who have struggled with crime, drugs or alcohol are drawn to Islam's regimented lifestyle, which includes prayers five times a day.
"Especially in the urban context, it provides a vehicle for African Americans to deal with those ills," he said. "It provides a buffer or a barrier."
At the Quba Institute in Philadelphia, a black Sunni mosque, the worshippers are a mix of blue-collar workers, young college graduates, professors, law enforcement officers, and "regular people who are just trying to worship God and live a decent life," said the imam, Anwar Muhaimin.
Muhaimin was born into a Muslim family after his parents embraced Islam in the 1950s. He grew up in Saudi Arabia, "but was very clear from a young age that I was and am an American citizen."
"America is my country, I love the United States," he said. "I don't agree with everything our politicians do in our name, but that doesn't mean I'm not a citizen of this country."
(Associated Press)