EXHALE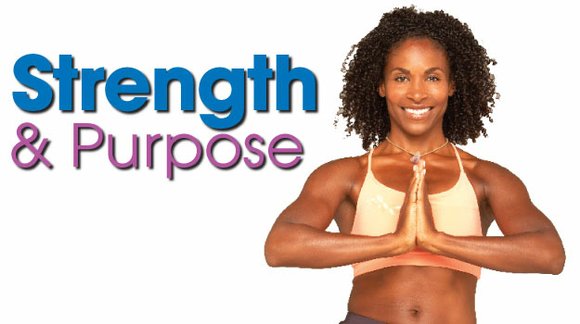 After years of dance, Jones says she still enjoyed performing, but decided it was time to try some different things. She tried her hand at acting and modeling, and the resultant exposure generated another opportunity — a booker sent pictures of her to Reebok for consideration in a fitness campaign. The executives liked what they saw, and Jones became the first woman of color to work as a print model on contract for the Canton, Mass.-based athletic company.
With Reebok behind her and community activism in her DNA, Jones used her new platform to reach out and mentor young women about a number of self-esteem-related issues. She also started to focus more on the business of being fit.
Jones says she recognized a niche for health and wellness in the city, which led her to attend New York University to study the health sciences. While there, she became a certified fitness instructor and later earned a bachelor's degree in dance and health sciences from the State University of New York.
After school, Jones landed a job as a co-host and fitness expert on the cable television channel QVC for two years, then took a leap of faith and opened a fitness studio in Manhattan. While her personal training efforts were helping clients get fit, she earned certification as a wellness coach, aiming to extend her practice beyond the gym and provide a more holistic approach to improving one's well-being.
Stretching herself professionally would also mean a change of scenery. Shortly after Sept. 11, 2001, Jones and her husband Jeff, a Boston native, decided to spend more time developing a Boston real estate business and strengthening their local networks.
Jones quickly tapped into the city's holistic community. Once in town, a chance meeting with a masseuse named Mikkie Harvey helped her get in touch with prospective clients who wanted to get in shape in a fitness regimen that engaged the mind and spirit as well as the body. She started to craft her own wellness business with the goal of overall life improvement: "It's [about] focusing on what you do have and cultivating that within you, so [that] you can be your best you."
The approach has worked well for Jones. Today, she says she sees as many as 60 clients per week in a variety of settings — personal training sessions, her fitness and wellness coaching, core conditioning classes that she teaches in Lexington, Mass., the Afro Caribbean dance class in Medford, and a strength training class for "We Can Row," a wellness and recovery program for breast cancer survivors. She also gives seminars and workshops on childhood obesity, self-esteem, energy management and a number of other wellness topics.
While she is reluctant to say which of her many professional activities she likes best, Jones says her one-on-one sessions can be very fulfilling.
"When someone has one-on-one, they want accountability, someone to push them," she explains. "But I don't want them to be dependent on me. I want them to have the confidence to do it on their own."