EXHALE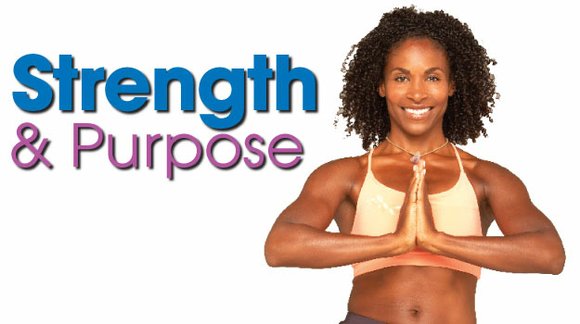 Back in those days, she could only dream of performing with the Alvin Ailey troupe.
"I was in love with the spirit of the company and what it represented," she says.
In addition to her love of dance, Jones has also long had a passion for health. The interest was only natural — and it picked up in intensity when she spent her summers working with her father. Orphaned at a young age, Dr. John Douglas Salmon would grow up to become Canada's first black chief of surgery, as well as one of the first surgeons to perform a gastric bypass on a morbidly obese patient.
"I would listen to his patients' stories of struggle and hardship when it came to their health and wellness," Jones says.
Jones says that both of her parents were excellent role models. Though they lived in a primarily white and privileged Toronto neighborhood, the importance of humility was always emphasized, she says.
But she admits that she sometimes lost her footing in her late teens and early 20s.
Divided between what it meant to be black and the reality of her upper-class upbringing, Leslie says she didn't feel fully accepted by all of the people in her neighborhood, or by blacks in surrounding, less affluent towns. As she searched for her true identity, she found herself associating with people who tested her values.
"I lost sight of what was important to me," she says.
Her guiding light then was the foundation that her parents established for her and her three siblings, Douglas, Warren and Heather.
She saw her mother, Beverley Salmon, work as a community activist, human rights commissioner and politician. That commitment to community service would later inspire Jones to get involved in teen mentoring, become a member of the board of Free Arts for Abused Children in New York and work as a consultant on the New York Knicks' healthy lifestyle clinics for at-risk youth.
"I saw my mother fight for us," she recalls. Seeing her parents' strength of character helped her when she tried to find her own path: "I saw how you have to pull yourself up when … others are trying to drag you down."
Another of Jones' aunts, Stevella Concepcion, encouraged her to take a look at who she was, as well as what type of people she was allowing into her life.
"My aunt taught me the power of prayer and gave me a mantra to repeat: 'I, Leslie, will not let a person, place or thing ruin my inner tranquility,'" Jones says.
Slowly, Jones began making healthier decisions.
"I started drinking a lot of water, taking care of myself and dancing … something [in] that resonated with me," she says.
By tapping into that love of dance, she regained her focus and accomplished her childhood dream — auditioning for, and being accepted into, the Alvin Ailey company.
Living and dancing in New York, she found the work rigorous, but rewarding. It also led to other opportunities, like winning a scholarship to the London Contemporary Dance School and working with greats such as dance legend Judith Jameson, jazz icon Wynton Marsalis and famous comedian Bill Cosby.