EXHALE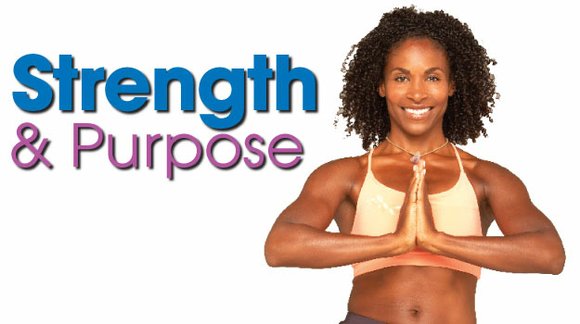 A profile of Leslie Salmon Jones

In her career as a wellness coach, Leslie Salmon Jones (left) combines a love of fitness borne out of a life spent dancing, an awareness of the importance of healthy living fostered by her father's work as a surgeon, and a connection to the importance of maintaining one's inner tranquility. (Photo courtesy of Errol Grimes Dance Group)

After years as a professional dancer, Leslie Salmon Jones tried her hand at acting and modeling, eventually securing a deal with Reebok to become the first woman of color to work as a print model on contract for the successful athletic company. The experience led Jones to the next phase in her career — becoming a fitness instructor and wellness coach.
To watch Leslie Salmon Jones glide across the floor is to witness a dancer's grace, an athlete's speed and a healer's spirit. Jones says she wears all of those hats for one reason.
"No matter what tool or method," she explains, "I love helping people find their strength and their purpose. That's what my purpose is. That's why I believe God put me here."
On this evening, Jones is leading an Afro Caribbean dance class at Springstep in Medford. The classically trained dancer and Alvin Ailey American Dance Theater veteran teaches the class one night a week. Though she is a seasoned professional, it's only a small part of what she does.
"OK, you got it!" she shouts to several students, now out of breath after trying to imitate her quick footwork.
Jones laughs and, despite their frustrated grimaces, the students laugh with her. She calls fostering such good humor one of her goals.
"I want to teach people how they [can] carry themselves through life and make that mind-body connection," she says.
Jones, who came to Boston after spending years in New York, has parlayed her attention to that connection into a successful career as a wellness coach and health expert. In her work, she draws from her lifelong experience in the arts, fitness training and professional modeling.
Early in her career, Jones traveled around the world as a dancer. The art has been her passion since she was young; for years, she studied with her aunt, Marjorie Sorrell, an accomplished ballet teacher who owned a well-known dance studio in Jones' hometown of Toronto. At age 13, Jones' aunt took her to New York City to spend the summer training in dance. Jones says that experience inspired her to dance professionally.