John Kellogg
5/26/2009, 9:54 a.m.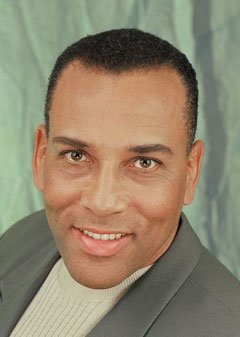 John Kellogg

John Kellogg made history this spring when he became the first African American elected president of the Music and Entertainment Industry Educators Association (MEIEA), an international organization of educators and students of music business.
The MEIEA was formed to bring together educators with music and entertainment industry leaders to help better prepare students for careers in the industries. An assistant chair of music business and management at Berklee College of Music, Kellogg assumed the presidency at the annual MEIEA conference, held in March at Berklee's Boston campus.
"It's an honor to serve [the association] in a new capacity at a time of great change in the music industry," Kellogg said at the time of his election. "I believe the research and teaching of academics in this discipline will greatly inform industry professionals as they develop new 21st century music business models. I hope to increase the dialogue between the industry and academia as we confront the great challenges facing us."
Kellogg was the lawyer for the soul and RandB group The O'Jays for nearly 25 years, and represented the late singer Gerald Levert throughout his career. A musician himself, Kellogg recorded and performed with the 1970s RandB group Cameo before attending law school.
Kellogg's book, "Take Care of Your Music Business: The Legal and Business Aspects You Need to Know to Grow in the Music Industry," has been highly recommended for law students and lawyers who are new to the field of entertainment law. He is also a member of the Black Entertainment and Sports Lawyers Association's Hall of Fame.
He holds a bachelor's degree in political science and a master's degree in television and radio, both from Syracuse University, and earned his law degree at Case Western Reserve University School of Law in Cleveland.