Henriquez eyes upset in District 7 race
Yawu Miller | 5/20/2009, 5:43 a.m.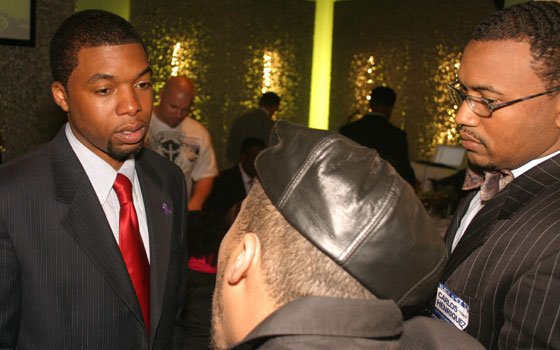 Turner, who has served as the District 7 representative on the City Council since 2000, says he plans to stay in office for four more years. When he talks about his record, his emphasis is on the change he has brought to the district and the council.
Speaking in his Dudley Square district office, he rattles off initiatives in which he has played a role in recent months: a home rule petition signed by Mayor Thomas M. Menino to change state laws to force banks to cut deals with homeowners facing foreclosure, an agreement with city departments mandating regular reports on employment generated by federal stimulus funds and a plan to coordinate services to people suffering trauma as a result of violence.
While Henriquez has publicly questioned whether or not Turner has been distracted by the federal bribery charges brought against him last November, Turner points to a busy docket of City Council hearings and community events as evidence of a work-filled schedule.
"When you've been set up and people are trying to destroy you, you have two choices," Turner said. "One is to allow them to demoralize you; the other is to say, if they want to get me out of this office, what I'm doing must be of some benefit to the community. What it tells me is I have to work harder."
Turner is widely seen as a tireless campaigner who runs a get-out-the-vote effort from his Dudley Square office even when he doesn't have an opponent.
"Those of us who have been blessed by being elected have to make sure people appreciate the work we're doing," he said. "It's an opportunity to hear from people whether there are things that you could be doing better."
Henriquez will likely look to keep the debate in the race focused on what can be done better. He has, for the most part, avoided direct attacks on Turner. He attended a rally in support of Turner after his arrest on bribery charges in November.
Their last race was civil, and Henriquez says this time around he wants to keep it the same way for the District 7 seat.
"The campaign is not about what he's not doing," Henriquez said. "It's about what I'll do. I don't see it as running against Chuck; I see at as I'm running for the District 7 seat."