Black gay couples in Mass. mark marriage anniversary
Talia Whyte | 5/20/2009, 5:53 a.m.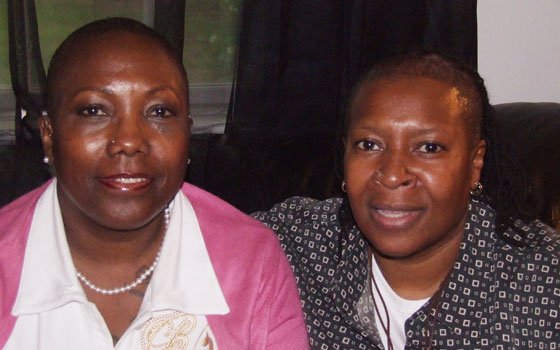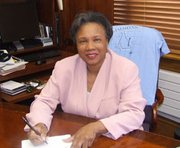 Hundreds of gay and lesbian couples across Massachusetts are celebrating their fifth wedding anniversaries this week and, while same-sex marriage remains a contentious issue, the state's black gay community wants opponents to know that the lingering anger and confusion toward their unions are much ado about nothing.
The Commonwealth made history on Nov. 18, 2003, when the Massachusetts Supreme Judicial Court delivered its judgment in the hotly contested case of Goodridge v. Department of Public Health. In that landmark ruling, the court declared that the state could not deny same-sex couples that wished to marry the same benefits and protections afforded in civil marriage, and that the state would be required to allow same-sex marriages to start taking place on May 17, 2004.
The decision made Massachusetts the first U.S. state to legalize same-sex marriage. Four other states have since followed suit; Connecticut legalized the practice last October, Iowa did the same last month, and it is scheduled to become legal in Vermont and Maine in September. California effectively legalized same-sex marriage last May, but voters rejected that decision by approving a constitutional amendment on state ballots last November.
Cambridge Mayor E. Denise Simmons hosted a fifth-anniversary celebration at City Hall last Sunday. Cambridge was the first city in the nation to issue marriage certificates to same-sex couples five years ago, and Simmons said she wanted to recall the energy of those times by welcoming couples who wanted to get married or renew their vows.
Simmons, who is the nation's first openly lesbian black mayor, is also a justice of the peace. She remembers the excitement she felt five years ago, when gay couples for whom she had performed commitment ceremonies started to come back, wanting to be legally married.
"I call it New Year's Eve in May," Simmons said. "It was really an opportunity [for gay couples] to enjoy the rights of full level of citizenship in the Commonwealth."
Simmons said that she herself hopes to take advantage of the opportunity by marrying her partner this summer.
Over the last five years, the mayor said, she has noticed that some in the black community have come around to accepting gay marriage, possibly because they realize married gay couples are no different from married straight couples.
"Marriage is a marriage is a marriage," Simmons said. "Once we start to think that way, some of those barriers that keep us from thinking inclusively will erode."
When she assumed Cambridge's top spot, Simmons followed fellow trailblazer Kenneth E. Reeves, who holds the honor of being the country's first openly gay black man to become mayor. Now a Cambridge city councilor, Reeves has been with his partner, G. Allan Johnson, for nearly 40 years, but said he has no intentions of getting married anytime soon.
Like Simmons, Reeves said he has also seen attitudes toward marriage equality change for the positive in the local black community. But, he added, the community still needs to be more honest with itself about homosexuality.
"There are gay people in the black community, but the community pretends we don't exist," he said. "We have to have a new conversation about this."