Ailey dancer, Dot native Boyd takes stage by storm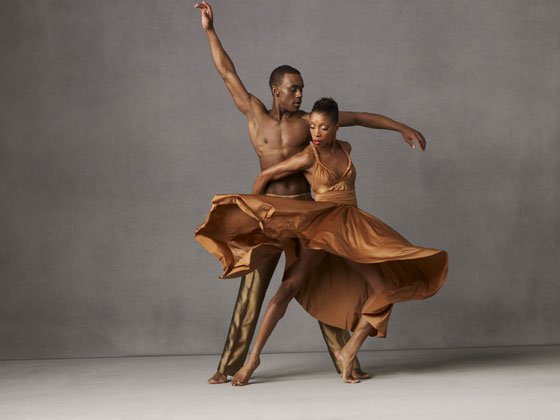 The company founded by Alvin Ailey in 1958 blends the visceral expressiveness and athleticism of American modern dance with the universal appeal, uplift and power of traditional African American blues, spirituals and gospel music. The company has inspired and developed generations of dancers and choreographers — and captivated audiences throughout the world.
Nurturing audiences and dancers alike, Ailey's legacy continues to thrive under the leadership of Judith Jamison, the company's director since 1989.

Formerly a stellar dancer with the company and an acclaimed choreographer, Jamison was Ailey's protégé and chosen successor.
Boyd performs the spare, taut solo of the Ailey masterpiece, "Revelations," a suite of dances set to spirituals and blues. His riveting, elegant performance to the old hymn "I Wanna Be Ready" transmits the Ailey legacy and makes it his own.
A shaft of exalting light illuminates the precise movements of Boyd's body. Clothed in a white unitard, he folds his body back so that his torso is visible as he coils his abdominal muscles, building dramatic tension, and then springs up onto his toes as if drawn skyward. He should topple, but he doesn't — his improbable triumph of balance a physical demonstration of hard-won grace.
"Every role is a blessing, another opportunity to dance as well as I can," said Boyd as he arrived at a morning class, with matinee and evening performances still to come. "I'm just trying to do my best at what I'm given to do."