Ailey dancer, Dot native Boyd takes stage by storm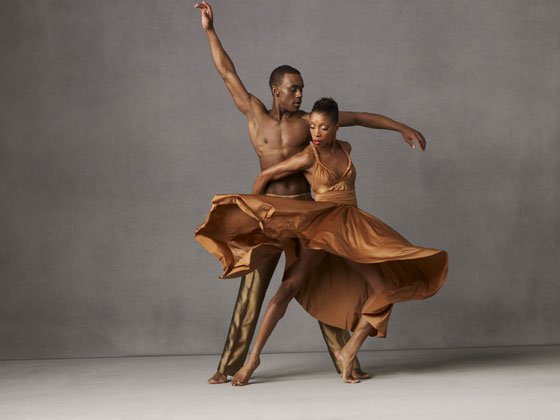 In 2004, at age 19, Boyd became the youngest member of the main company. He is developing his career with the same verve and passion that he brings to every performance.
"I've been very fortunate to be trusted with a lot of different roles," said Boyd. "I've been given a lot of different opportunities I never imagined or expected. Each is another challenge that makes me want to be better, work harder and do more."
Boyd relishes the variety of the Ailey repertoire and roles that pose harrowing challenges — such as leaping across an unlit stage, as he does in the opening moments of "Episodes," choreographed by Ulysses Dove (1947-1996).
"While the stage is dark, you run out and jump over another guy's head, and just as the lights come up, you have to be turning in mid-air," he said. "It's a test of nerve. It's like being shot out of a cannon. You have to completely abandon yourself to do it well."
Boyd has developed agility and grace as well as discipline, stamina and speed through formal training and a long performance season — the company has performed in 48 states in the U.S., as well as in 71 countries on six continents. But his physical daring and eagerness to perform came to him at an early age. As a 2-year-old, he insisted on joining his aunts in their Double Dutch jump-rope feats; by age 5, he was entertaining his family with his own version of Tina Turner's "Proud Mary" routine.
Whether supplying the boy with a wig to accompany that dance or paying for his dancing lessons as a teenager, Boyd's family has been behind him from the start.
"I'm my grandson's groupie," said Gertrude Shaw, a youthful matriarch with salt-and-pepper hair and a ready laugh. Shaw was attending her third Ailey performance of the week, accompanied by a full-throated cheering section comprising Renee Boyd, Kirven's mother; Joni Shaw, his aunt; and his sister, Teori Shaw.
"My nana has five girls," said Boyd. "I'm her first grandchild, and I have a younger brother and sister and a bunch of cousins. Now she lives in Birmingham, Ala., but she sees me in Atlanta and Boston every year."
Even if Shaw's grandson is constantly touring, he is not beyond the reach of her home cooking. Shaw came to the closing performance on Sunday with a large bundle for him to take back to New York that included cornbread stuffing, peach cobbler, yams, and macaroni and cheese. The day before, she had brought Boyd his favorite lemon-vanilla pound cake. At the company's third curtain call, Shaw darted up to the stage and shimmied a greeting to her beaming grandson.
"I've had an amazing support group," said Boyd. "My family knew I had something special. They wanted me to be successful. And they've always been there to see the end product."
Boyd includes his high school teachers in his circle of support.
"They were hard on me, because they believed there was nothing I couldn't do," he said. "I didn't know that. But it was clear to them. The combination of the Boston Arts Academy and Boston Youth Moves got me where I am now. Everyone expected so much from me. So I expected more from myself."