Ailey dancer, Dot native Boyd takes stage by storm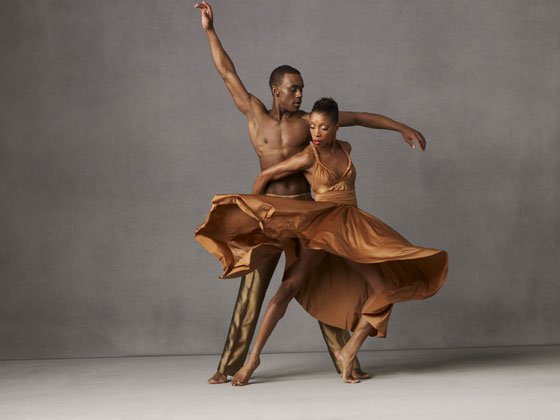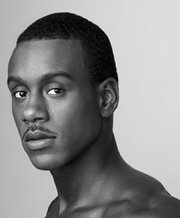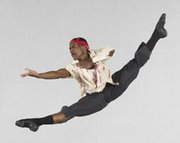 While he was a student at the Boston Arts Academy, Kirven J. Boyd frequently replayed a video of the Alvin Ailey American Dance Theater performing "For 'Bird'- With Love," a dance suite dedicated to alto saxophonist Charlie Parker.
"One section, danced to Dizzy Gillespie's 'A Night in Tunisia,' is a fun number that turns the stage into a club scene," Boyd told the Banner during a phone interview. "The trumpet player's part is danced by Desmond Richardson. Watching him, I was amazed that people could move like that. Now I do that role."
Boyd, 24, is now a principal dancer in the company, which last Sunday completed its 39th annual visit to Boston as part of the Celebrity Series of Boston. A lithe, muscular dancer of striking dignity, Boyd danced in all seven performances of the company's 50th anniversary program.
"I didn't expect any of this to happen," said Boyd, a Dorchester native who said he was transformed after seeing the company perform live as a teenager. "I didn't believe what I saw was real — it was so beyond anything I could imagine doing. But once enough people told me that the dream of being a dancer was attainable, I started to work as hard as I could to make that goal a reality."
Boyd began his formal dance training as a member of the first four-year graduating class of the Boston Arts Academy, the city's only public high school for the visual and performing arts. During high school, he also studied dance at Boston Youth Moves, a pre-professional dance program for teenagers, and took dance classes at the Boston Conservatory. He spent the summer before his senior year as a fellowship student at the Ailey School in Manhattan, where he met members of Ailey II, a company of gifted young dancers making the transition from classroom to stage.
During his senior year, when the Ailey company was performing in Boston, Boyd went backstage, seeking autographs. While talking on his cell phone, principal dancer Jeffrey Gerodias waved Boyd over and handed him the phone.
"It was Troy Powell, associate art director of Ailey II," said Boyd. "He said, 'Hi, we're looking for dancers.'"
Dazed, Boyd then found himself talking with Sylvia Waters, artistic director of the Ailey School.
"They'd heard about this 'boy from Boston,'" said Boyd. "They invited me to come out for an audition. A week later, my nana drove me to New York."
Boyd completed the audition and left without any hint of the outcome. After graduating in 2002, he planned to enroll at the Boston Conservatory in the fall, but first, he returned to New York for a second summer at the Ailey School, where he was invited to join Ailey II.
"I've been in New York ever since," said Boyd, who leased his first apartment in Harlem two months before his 18th birthday.
Dancing with the Alvin Ailey company no longer seemed like a fantasy.
"I was so determined to do well," he said. "I felt there was no room for error. If I was going to be in the first company, I'd have to work as hard as I could. Receiving this opportunity drove me more, adding fuel to the flame."