Lindsay, respected Mass. federal judge, dies at 63
Associated Press | 3/18/2009, 6:30 a.m.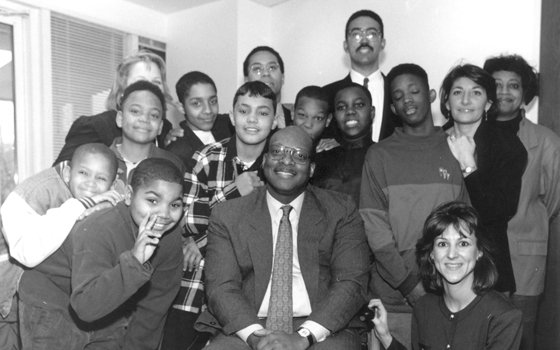 U.S. District Judge Reginald Lindsay, who found the FBI liable for the deaths of three men killed by fugitive gangster James "Whitey" Bulger, has died. He was 63.
Lindsay died last Thursday at Massachusetts General Hospital after a series of illnesses, said Chief U.S. District Judge Mark Wolf.
Lindsay, who was born in Birmingham, Ala., was appointed to the federal bench by President Bill Clinton in 1993, the second black person to sit as a federal judge in Massachusetts.
Lindsay had been in a wheelchair since 1983 because a tumor on his spine left him unable to walk. He had been out on sick leave since April.
Lindsay was known for his rulings in lawsuits brought by the families of people killed by Bulger and members of his Winter Hill gang. He found that the FBI's corrupt relationship with Bulger — who was an FBI informant — led to the killings.
In November 2007, Lindsay found that the FBI was liable for the 1982 deaths of Brian Halloran and Michael Donahue.
After finding the FBI liable in their deaths, Lindsay held a trial last March to determine how much money to award their families. He had not issued a ruling before he became ill.
In 2006, Lindsay award­ed $3.1 million to the family of informant John McIntyre, a fisherman from Quincy who was cooperating with authorities in an investigation of Bulger's involvement in a failed plan to send guns to the Irish Republican Army aboard a Gloucester fishing boat.
(Associated Press)