Big means beautiful at plus-size pageant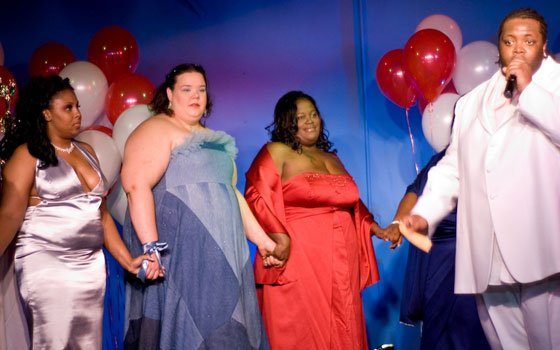 "A lot of times, when we're plus-size, we're a little self-conscious of our bodies. It's hard to put on lingerie and be in front of a crowd," said the mother of four with a laugh. "I was so nervous the night before, but I said to myself: 'You just have to do this.'"
As it happened, fortune favored the bold: Nurse took top honors in the introductory portion, as well as the grand prize of being crowned the first ever Miss Voluptuous Beauty.
While Nurse's children were in awe of the trophies she brought home, she said she was most amazed at how the contest changed her.
"It's made me a better person," she said. "I don't usually doubt myself but there's a little bit of doubt. Now, I love myself and the pageant has made me more confident. It's in my presence and you can see it in my face."
Brenton echoed Nurse's observations. Before last year's contest, Brenton said, "I had no confidence and I would walk into a room with my head down."
But the supportive environment she found at the pageant — the enthusiastic cheers from the crowd, the warm encouragement from her fellow contestants — transformed her outlook.
"I thought because it was a pageant these people would be mean and catty and it was just the polar opposite," she added. "After the pageant, my confidence has grown and I'm a totally different person."
Most important, however, are the women's hopes that the event will show audiences that beauty defies definition.
"I would love to have us get to a point where size is not an issue, where on 'America's Next Top Model' there could be a girl my size on there and little girls who might not be skinny-mini can see people who look like them," Brenton said. "It's about including everybody."
The second annual Miss Voluptuous Beauty Contest will take place from 3 p.m. to 6 p.m. at the Holiday Inn at 15 Middlesex Canal Park, Woburn. Admission is free and open to individuals ages 16 and up. Ticket reservations can be made at http://www.pluspageant.eventbrite.com.
For more information, visit http://www.missvoluptuousbeauty.com.