Big means beautiful at plus-size pageant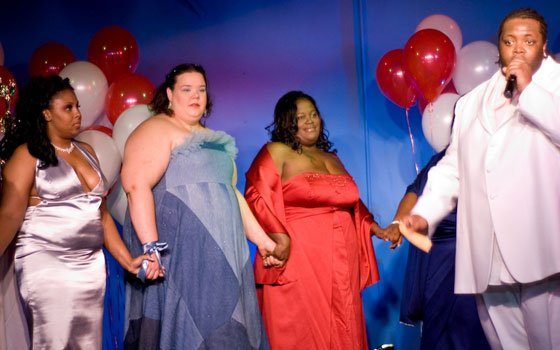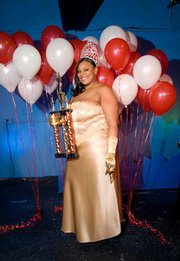 Last year, Sara Brenton donned a pastel blue ball gown with sparkles and a ruffle trim, then strutted down the walkway in her first beauty pageant. The experience was both a novelty and a revelation for the 27-year-old resident of Whitman, Mass.
"This was probably one of the most fun things I've ever done," she recalled. "I'm a big girl and there aren't a lot of pageants for me. It gave everyone the empowerment to know that we are beautiful, whether we are a size zero or a size 28, like I am."
The pageant, the first annual Miss Voluptuous Beauty contest, brought together 16 contestants from across the country under the encouraging direction of pageant organizer and Dorchester resident Fabiola Brunache, founder of the plus-size modeling company Uniquely Plus Size. The second annual pageant takes place this Saturday afternoon in Woburn.
According to Brunache, Miss Voluptuous Beauty exemplifies the evolution of her work.
"I started the organization first about modeling, but now it's more of a nonprofit to encourage women to love themselves as they are and be healthy about their own body," she said.
That encouragement is important, she added, because plus-size women are often subject to scrutiny from strangers.
"A lot of people want you to be a size two or a size four," Brunache said. "They automatically stereotype a plus-size person as lazy, unhappy or having low self-esteem."
Brenton also emphasized the importance of challenging perceptions about plus-size women, noting that many people assume that large women don't have a lot of energy. On the contrary, she said, she owns her own business and is a classically trained chef.
"I was a big kid and a big teenager, and I didn't really have any role models," she said. "For me to be able to go out now to show little girls who are 10 or 12 that I can be beautiful and I can strut my stuff on the runway — that shows them they should be confident, too.
"It's such a great event, it's free to come watch and everybody in the crowd cheers for everybody on stage," added Brenton, who will return to this year's pageant as a judge and sponsor.
The contest is divided into four portions. The women first introduce themselves clad in attire related to a selected theme. Last year's was "Sweetest Sin," while this year's is "International Big Girls." The next steps are dressing up as a career professional or demonstrating a talent, taking part in a question-and-answer interview and, finally, donning an evening gown.
Explaining why she kept the entry fee for the competition at $50, Brunache said, "I looked around and saw a lot of pageants are really expensive, and I want the point that I'm trying to [make] to get across. I wanted everyday women who don't have that much money to still be able to participate."
Shennary Nurse, a 25-year-old Guyana-born resident of Brooklyn, N.Y., traveled to Boston last year to take part in the contest. A naturally shy person, Nurse said that her favorite part of the event was conquering her stage fright by walking down the runway in fishnet stockings and a petticoat, putting some style into her "Sweetest Sin" entrance.