New school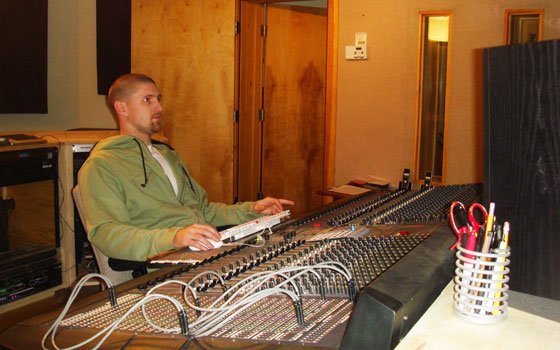 Hip-hop producer and engineer The Arcitype graduated from Emerson College and owns a studio in North Cambridge. He said he applies the same rigorous standards to creating Triple R's music as he does to the work he's done with other professional musicians, including the legendary Kool G. Rap and local underground heavyweights Termanology and Edo. G.
The Arcitype produced "44 Presidents" — Triple R's most successful track and a featured video on YouTube in mid-February — using a sample from "Hail to the Chief" to create a thumping mix of drumbeats and cascading trumpets.
"I chopped everything and created a beat in whatever way those notes spoke to me," he said. "The beginning is one of my favorite parts of the whole track because you hear ["Hail to the Chief"] in its entirety and then you can pick apart the pieces that I used from that section and see how I reordered it."
For Black History Month, Triple R released a special collection entitled "Four Centuries, Four Songs: from Africa to the White House," which included "44 Presidents" as well as tracks about the various countries of Africa, the civil war and the civil rights movement.
"Especially in 2009, the Black History Month collection was obligatory," said Isaiah Jackson. "We feature a picture of our 44th president because I think this year more than any other, we can celebrate the achievements we have made as a country."
Smart Songs is also working on linking current events to their music, with projects such as a planned trip around the country performing in classrooms to teach students about U.S. geography and another called "Trip to Wall Street" that will "try to educate kids about how the economy works, how to save money and how to open a business," Geer said.
There are two ways to look at rap music, Isaiah Jackson noted.
"One is, make children turn stuff off so they can do their homework," he said. "The other approach is, 'They're going to listen to it anyway … Let's put some content in there."
The novelty and excitement of linking curricular content to rap music also gives rise to a fundamental principle of education, Jackson added: "As any good teacher will tell you, anybody learns much better if they're enjoying it."