2009: A year of pride, celebration, reflection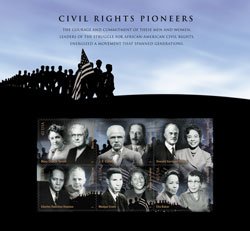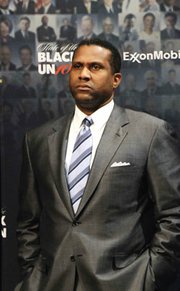 2009: A year of pride, celebration, reflection 
The year 2009 has already proven to be one of the most remarkable in our nation's history. As I reflect on this country's steady, if erratic, march toward justice and equality, I am struck by the number and variety of important anniversaries and events taking place this year.
When I look at each not as an isolated occasion, but as a piece of a broader tapestry, I see both cause for celebration about some unmistakable breakthroughs and a need for continued vigilance and action, especially on the part of our youth. I see a path forward, but it remains filled with potholes and potential detours. We must be realistic and idealistic at once, as we consider how to build upon all of the efforts that brought us to this historic moment.
Of course, the inauguration of Barack Obama on Jan. 20 as our nation's 44th — and first African American — president overshadows almost every other landmark event this year. Not only was this achievement one that appeared to be unfathomable as recently as a year ago, it also represented a moment for celebration across the globe. In less than two months in office, President Obama has already pledged to close the prison filled with alleged terrorists in Guantanamo Bay, Cuba, and to bring our troops home from Iraq. He has also engineered a $787 billion stimulus package intended to aid our neediest communities, including Roxbury, Dorchester and Mattapan in Massachusetts, over the next 18 months.
But in order to more fully understand how Obama's election became possible, we need to look at a series of other anniversaries and occasions that have taken place this year. They provide critical pieces of the puzzle, even though they are not nearly as well-known to the public.
On Feb. 12, 2009, this year, we celebrated the 200th anniversary of the birth of Abraham Lincoln, our 16th president, who both challenged the evils of slavery and led a deeply divided nation during one of our most wretched and bloody wars. On the same day, the National Association for the Advancement of Colored People (NAACP) celebrated its 100th birthday. This is no coincidence.
One of the NAACP's founders, Ms. Mary Ovington, thought it would be fitting to start a civil rights organization on the 100th anniversary of President Lincoln's birth. And so, on the same day — 100 years apart — we celebrated the births of the man who helped bring about the end of slavery, and of an organization that continues to fight for full equality for African Americans living in the United States.
This year has also brought occasions for serious reflection. Our nation's greatest leader, the Rev. Dr. Martin Luther King Jr., would have celebrated his 80th birthday on Jan. 15. Dr. King has now been dead longer than he lived, a fact I find startling and sobering. Yet his legacy remains as strong as ever. We celebrate his birthday as a national holiday every year. This recognition allows us to take some time to appreciate his magnificent and courageous accomplishments each time we are reminded of the progress in achieving racial equality that occurred both during and beyond his lifetime.