Stevie kicks off 'mega-concerts' at Montreal jazz fest
6/17/2009, 7:13 a.m.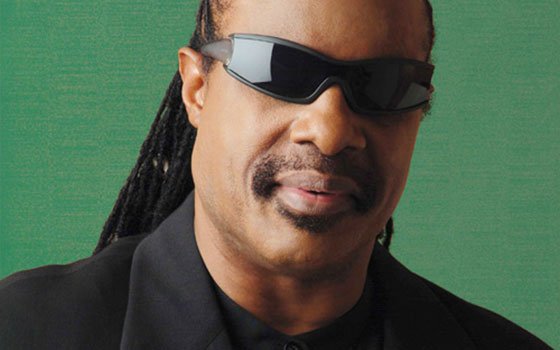 For its 30th anniversary, the Montreal International Jazz Festival recently unveiled plans to host five free mega-concerts on the General Motors stage in the Place des Festivals.
The opening event stars American music legend Stevie Wonder on Tuesday, June 30, at 9:30 p.m.
On Sunday, July 5, at 9 p.m., the baton passes to local darling Patrick Watson, bringing his spellbinding voice and piano to the Bell Special Event. He'll be accompanied by string quartet, horns and special guests, including Lhasa de Sela and Guy Nadon.
On Tuesday, July 7, at 9 p.m., the Grande Soirée XM Radio Satellite presents the greatest names in rocksteady — Ken Boothe, Stranger Cole, Hopeton Lewis, Leroy Sibbles and The Tamlins, as well as Marcia Griffiths and Judy Mowatt, Bob Marley's onetime backup singers — in an event inspired by the documentary "Rocksteady: The Roots of Reggae."
On Sunday, July 12, the festival invites fans to the Rio Tinto Alcan Closing Event, a fiery bash presenting not one but two concert spectacles. First, it's Fiesta Cubana at 7 p.m. with two of Cuba's greatest groups, Afro-Cuban All Stars and Los Van Van, who have been called the "Rolling Stones of salsa." At 9:30 p.m., Ben Harper and Relentless7 kick the Festival into history with their genuine American rock 'n' roll.
This year's major events are capped by three extra free outdoor super-concerts celebrating 30 years of the festival.
On July 3, Florence K presents La Noche de Lola, transforming downtown Montreal into a night of jazz, bossa, blues and Cuban salsa.
On July 9, the rumba flamenca of Jesse Cook and the Rumba Foundation kicks in a rhythm shift. Finally, on July 11, the festival presents young Nikki Yanofsky.
In all, some 30,000 musicians from 30 different countries are scheduled to appear before an estimated 250,000 tourists. The program consists of 600 different concerts. The Festival runs from June 30 to July 12.
For more information, visit http://www.montrealjazzfest.com.