John Brown's legacy hasn't changed; America has
Associated Press | 6/17/2009, 6:40 a.m.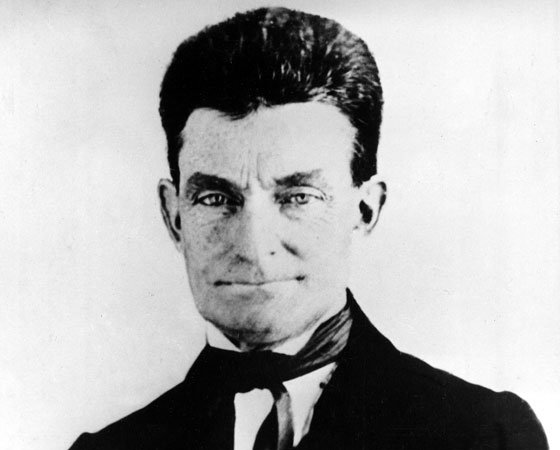 Slowly, says historian Jean Libby of Palo Alto, Calif., historians stopped dismissing Brown as a madman and began to put him in the context of his times, times when — to the undying outrage of Brown and his wealthy supporters — courts ruled that black people were not citizens, but property of whites.
Textbook writers, Libby says, gradually began to acknowledge that slaves had come from Africa with culture and history of their own, in need of neither handlers nor teachers.
"Now slavery is portrayed differently," she says, "and so is John Brown."
Brown, a Connecticut native, had despised slavery since he was a boy and witnessed a slave being beaten. He spent months plotting to seize 100,000 weapons in what was then Virginia, retreat into the mountains and begin a guerrilla war with slaves who would join him, emboldened by his success.
"He was so ahead of his time," says Alice Keesey Mecoy, who discovered she was Brown's great-great-great granddaughter in 1976.
Libby had come to Mecoy's grandmother, asking to photograph the family. Mecoy found the story "kind of cool," but she was 16. Only after her own children had left home did she grow so interested as to make her ancestor's life her full-time research project. This fall, the 49-year-old former accountant and office manager from Allen, Texas, is presenting a paper in Harpers Ferry on the women surrounding Brown. A book is in the works.
"He wasn't only against slavery. He was for equality of all people, men and women, any color, any religion. He firmly felt everyone was equal," she says. "And that was such a radical thought for the time."
Mecoy, whose great-great grandmother Annie Brown stayed with her father at a farmhouse near Sharpsburg, Md., as he planned the raid, is proud of her ancestor. She's pleased that "he's no longer looked at as the crazy guy standing on a hill ringing a bell saying, 'Come to me!'"
"You may have grown up being taught that he was this awful, terrible person who killed without provocation and stormed this armory and caused death, and the person in the next state may have learned a very different thing," Mecoy says. "John Brown was taught regionally, based on what your region believed of him, and that caused differences of opinion. Now, I think we're getting to where this is really the core of what happened."
Harpers Ferry park ranger John Powell has talked with descendants of Brown who, like Mecoy, are quick to disavow the violence but who also admire that their ancestor "tried to right what he perceived as a terrible wrong."
"To this day, when people speak of John Brown, the veins bulge in their foreheads," he says. Those raised north of the Mason-Dixon line tend to see him favorably, while to many Southerners, "John Brown's the bogeyman."
"There's an expression in the South: 'I'll be John Brown,'" Powell says. "It means I'll be damned. Or I'll be hanged."
Brown became part of the popular culture of his times, and that legacy endures: An American reggae band uses the song as its name and Brown's likeness on its album covers. In 2007, a rare daguerreotype of Brown sold for $97,750 at a Cincinnati auction.