'Sport in Society' series to come to NESN this fall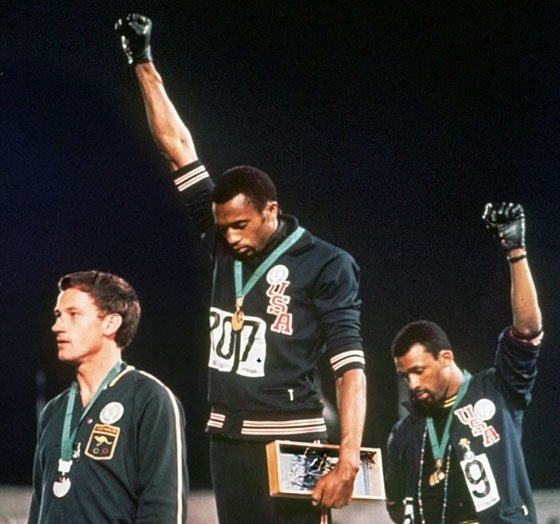 The format used for the show — an amalgam of documentary video and live interviews — was chosen to stress the importance of the subject matter.
The pilot combined single- and two-shot camera angles to capture live interviews and included file footage of the gala, as well as the famed 1968 medal ceremony in Mexico City. It maintains a historically objective view of Smith and Carlos' action, allowing the two runners to explain in their own words the significance of their gesture.
"We wanted the framework [of the show] to be peaceful and content-oriented," said Lebowitz. "Hopefully, when people watch the show, they will pick up on the intent of the message."
As the show moves forward, new and different topics will come into focus. "We create a new and different theme around each show," said Souza.
Lebowitz is looking forward to introducing some of the center's programs as themes for future "Sport in Society" episodes. One in particular: Mentors in Violence Prevention, which encourages students to speak up and take action in preventing problems that historically have been considered "women's issues," like rape, battery and sexual assault.
For more information about Sport in Society, their programs and the television program, visit http://www.northeastern.edu/sportinsociety.