Professor pushes for green jobs to reduce poverty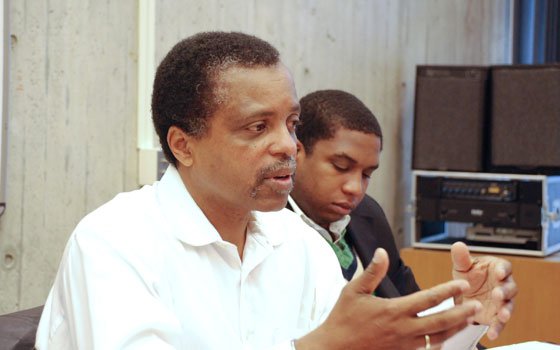 "This might be a way to broker people coming into the union," Doty says.
Mary Beth Campbell, director of workforce development at the state's Clean Energy Center, says some building trades unions have been sending unemployed members to state-funded centers to get trained to do green jobs. Electrical workers, in particular, have been training to install solar and wind power systems, she said.
The green jobs that the state centers have been training workers to do, Campbell says, pay "well above the minimum wage. They average, I would say, between $12 and $15 an hour." Solar-related jobs, she adds, would pay more than $20 an hour.
With training through union apprenticeships, green workers could earn the $50 to $60 an hour that electricians and heating-air conditioning specialists get, for example, Thompson says. Skills at that level could engage green workers in sophisticated retrofitting of buildings.
Those tasks could include, Thompson says, installing energy-efficient appliances and windows, "green roofs," wind or tidal turbines to generate electricity, and systems to capture and recycle rainwater. In low-income areas, lead pipes and asbestos insulation could be removed.
"The Back Bay is sinking. It's on pylons, and it has to be supported," Thompson notes. "That's a big project."
The stimulus package envisions local governments spending big — with the private sector anteing up a share. There is $3.2 billion in Energy Efficiency and Conservation Block Grants, with provisions that encourage city and state governments to use the money to reduce poverty, create jobs, increase job training and "leverage federal funds with other public and private resources."
Menino's office, in a June 24 announcement about the $6.5 million that city has received from that program, promised that the city will "stretch federal funding by leveraging existing utility programs and by accessing private-sector financial resources."
But Doty doubts much private investment, which Thompson sees as easy to attract for cost-saving retrofits, is available.
"Nobody in the business sector has been able to see enough of this work to be done to make any money on it," she says.
The state, Campbell of the Clean Energy Center says, is working to develop long-term partnerships with clean energy companies.
She expects the state will be "really competitive" for the billions in federal funding coming, because of groundwork laid in legislation Beacon Hill passed last year — the Green Jobs Act, Green Communities Act and Global Warming Solutions Act.
Thompson notes there's still more federal money coming next year in a big transportation bill to repair infrastructure.
 "There is actually so much to do we're actually going to have labor shortages in coming years," he predicts.