Professor pushes for green jobs to reduce poverty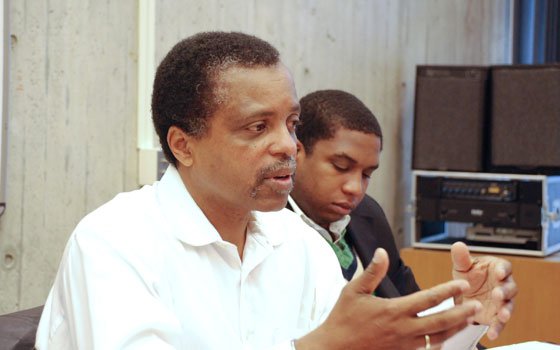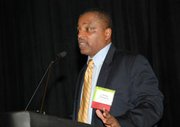 The job future of Boston could be green — in more ways than one, says J. Phillip Thompson.
A professor of urban planning at the Massachusetts Institute of Technology (MIT), Thompson has been touting green jobs as a way to reduce poverty and unemployment in cities. He believes that strategy would also do much to preserve urban diversity as the rising price of gasoline draws suburbanites back, pushing up real estate values and displacing low-income families. Then there is the considerable boost in the American contribution to slowing global warming.
Thompson teaches at an elite university that has fueled technological innovation and local economic growth, but the kinds of jobs he is talking about will be less for scientists in lab coats than for construction workers in hard hats.
At the most basic level, the green jobs would begin with weatherizing buildings to reduce energy loss. In Thompson's vision, those workers would advance, with the benefit of union apprenticeships and other training programs, into every one of the well-paying building trades.
They would take on bigger, more challenging jobs retrofitting structures, installing community-based power systems, removing hazardous materials like lead and asbestos, even propping up the sinking Back Bay.
The money to start doing that work is on the way, Thompson says, in the form of $50 billion for the whole country in the federal stimulus package.
Massachusetts has already received $122 million for weatherizing low-income homes, about 10 times as much as arrived last year from Washington for the same purpose. In Boston, Action for Boston Community Development Inc. (ABCD) will do most of the weatherization work. About $6.5 million in stimulus funding has also flowed into city government for additional work on energy efficiency and conservation.
State money is in the pipeline, too — some from the regional initiative to reduce greenhouse gases. All of the government funding, he argues, could be leveraged to attract private investment and expand both the number of buildings greened-up and the jobs created.
"There are a lot of pots of money out there, and potentially it could create many thousands of jobs," Thompson says.
Not everyone is as bullish as Thompson on the potential for the stimulus money to grow green jobs. The state and the city have already begun to train people to do such work. But a state official spoke of hundreds of trainees, while the city has announced it plans to reach 100.
Both governments have plans to leverage public funding to attract private funding, but it is unclear how much will be put up and how much employment opportunity will be expanded.
Finally, area building trades unions, which are not that diverse because of a history of exclusion, have as their first priority putting skilled, unemployed members back to work — not opening up their apprenticeship programs to low-income trainees.
"There are questions about how many new jobs are going to be created for people who are not highly trained," says Conny Doty, the city's director of jobs and community services. "There may be hundreds. There certainly aren't thousands."