N.E. inaugural ball caps Obama's whirlwind day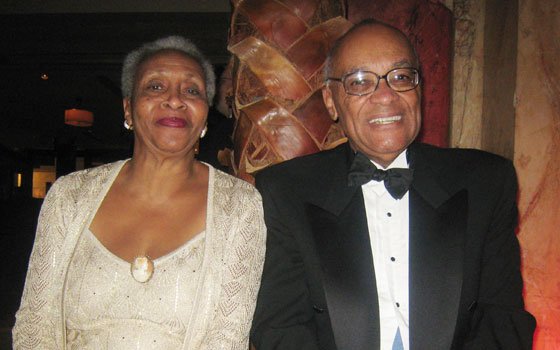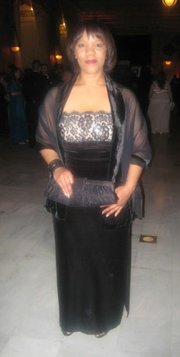 WASHINGTON — With the first sign of President Barack Obama's imminent arrival, the frigid wait in long security lines, the cash bars serving weak drinks, and the skimpy food seemed all but forgotten.
Thousands of revelers rushed onto the marble floors of barrel-vaulted Union Station to watch Vice President Joe Biden and his wife, Dr. Jill Biden, take to the viewing stage for brief comments and an even briefer spin round the dance floor of the Eastern Inaugural Ball.
Biden's praise for headline entertainer James Taylor — "Now that's my generation!" — received polite applause from the New England crowd.
The audience was impatient. The midnight timing seemed a consolation gift after reports had circulated that the First Couple would not appear at the train station until 2:30 a.m., their last stop in a punishing schedule of 10 inaugural galas.
Moments after the Bidens departed, a military color guard took to the stage. The Marine Band struck up a martial tune, the notes echoing off the coffered ceiling.
"Ladies and gentlemen," said an announcer during a pause in the brass, "the president of the United States and the first lady."
Sight lines disappeared as thousands of arms went up, holding cell phones and cameras to record the Obamas' arrival. Flashes went off like artillery batteries. Women in sequins and pumps jumped in the air to get a better look at the celebrity couple. Men in black ties cheered like schoolboys for the elegant pair.
President Obama waved his hand to calm the crowd and took a cordless microphone from an aide.
"Did you enjoy today?" asked the president, his voice slightly cracking. Cheers went up again.
"Today was your day. Today was a day that represented all your efforts, all your faith, all your confidence, and what's possible in America," he said.
"They said it couldn't be done and you did it," said Obama. "And if we apply that not just to elections but to jobs, to how we rebuild our communities, then when people tell you we can't employ folks who are out of work, you say …"
"Yes, we can!" rose the chorus from the crowd.
"When folks say, 'Well, you can't fix the health care system,' you say…"
"Yes, we can!"
"There is something in the spirit of the American people that insists on recreating this country when we get a little off course. And that's what's powered this election," said the 47-year-old commander in chief. "It's what's given our team the kind of energy that has allowed us to overcome extraordinary obstacles. And it's what gives me so much confidence that our better days are ahead.
"As long as all of you understand that this is not the end. This is the beginning. And we are gonna need you tomorrow, we're gonna need you next week, we're gonna need you next month, next year and into the future, because government can't do it alone. We're gonna need you each and every step of the way. And if you're willing to join us, then I think that we can continue this extraordinary ride," he said, his voice rising, the last words nearly lost in the applause.