Small publisher's success due in part to inaugural bump
Associated Press | 1/21/2009, 5:15 a.m.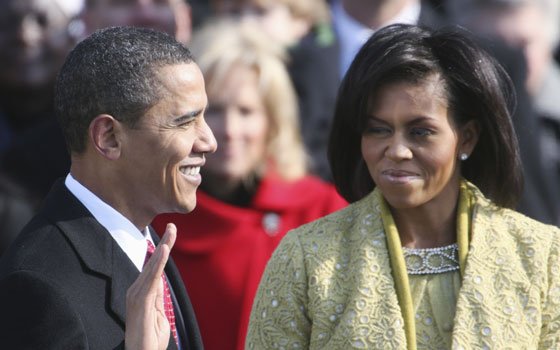 ST. PAUL, Minn. — For a publishing company that considered it a big success to sell 2,500 copies of an anthology of contemporary European poetry, it was a new experience to get urgent calls from the Barnes and Noble corporate purchasing department.
That's what happened at Graywolf Press when Barack Obama picked poet Elizabeth Alexander, a Graywolf author since 2001, to recite a poem at his inauguration — putting her in such hallowed company as Robert Frost and Maya Angelou.
The St. Paul-based publisher is printing 100,000 copies of Alexander's inaugural poem, by far the biggest run in its 35-year history.
The recognition for Alexander is the latest in a string of good fortune for Graywolf. In the last two years, the tiny nonprofit publisher of literary fiction, poetry and essays helped launch Norwegian writer Per Petterson to U.S. literary stardom on the strength of his novel, "Out Stealing Horses," and guided first-time novelist Salvatore Scibona to a National Book Award nomination.
"By the day, it's getting harder and harder to do what they do," said Alexander, also a professor of African American studies at Yale University. "They're building the most important, interesting and rich poetry list of any press anywhere. They're putting out more literary fiction, not less. They're small, but they keep finding ways to step it up."
Graywolf's modest headquarters, located at the rear of a crumbling, aged office building just east of St. Paul's border with Minneapolis, have little in common with the glitzy world of New York publishing. But at a time when the big houses are making major layoffs because of the economy and struggling to envision the future of books in a digital era, Graywolf Press is looking at expanding its yearly output and adding more established writers to its roster.
"Obviously, you can't plan to have one of your poets picked to read at the inauguration," said Fiona McCrae, Graywolf's director since 1994. "There's a sense in which, I feel, we've created opportunities that will make more good luck come along."
Graywolf will probably never be able to compete with the seven-figure advances still dangled regularly by the big publishers looking to put out the next runaway bestseller. But its recent achievements bolster one of its main selling points to writers looking for discriminating readers: Cachet.
"If there's one thing they've done, it's to have built an expectation that when a new book comes out from Graywolf, it's going to be a good book," said Jeffrey Lependorf, director of the New York City-based Council of Literary Magazines and Presses.
Graywolf was nonprofit from the beginning, with its founders aspiring to carve out a place for good literature not as likely to be valued by the marketplace.
In 1986, co-founder Scott Walker moved Graywolf from the Washington town of Irondale to the Twin Cities. He was mainly attracted by the local reputation for strong foundational and corporate support of the arts — the grants and donations that are still Graywolf's lifeblood. In 2004, the company achieved a goal of raising $1 million, money that beefed up author advances and enhanced marketing efforts.