Coming soon to Dot: Chic men's clothing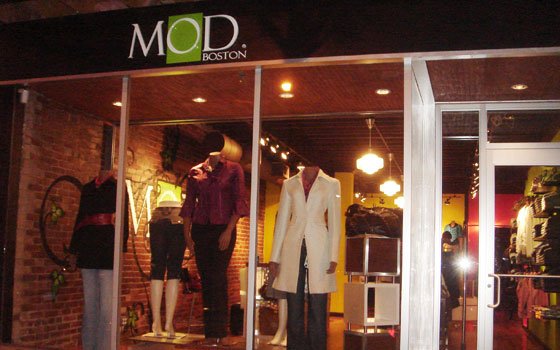 Targete hopes his success and outside-the-box thinking will inspire other business owners in the community.
"I think it's had an impact," he said. "I've already noticed a lot of new businesses that come in are stepping it up."
And Targete is happy to spread his good fortune. The cashier stand in MOD is lined with rows of business cards from other stores and promoters in Dorchester.
"We don't give each other a thing — we just help each other out and we all get it back in the end. It's just positive energy, one hand helping another," he said. "You can do all the marketing in the world, but if you're not a good person who helps others, you're not going to get anywhere."
As for the next fashion frontier, MODsters can look forward to an additional store in a new location within the next few years — perhaps even on Newbury Street with its posh peers.
"There have been a lot of challenges, because this is a new business for me," Targete said. "But everyday I'm learning more, watching the industry change, bringing on more people and getting advice from new people. It's hard work, but that's what makes it fun. Whether I get any sleep or not, I'm gonna get it done."