Lou Brady
1/6/2009, 4:15 a.m.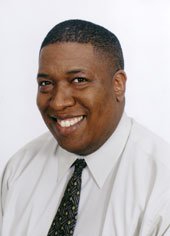 Lou Brady
Lou Brady has joined Harbor Health Services Inc., one of the largest community health agencies in Massachusetts, as the executive director of Geiger Gibson Community Health Center, the agency announced last month.
Brady has 16 years of experience in community health and ambulatory settings. Most recently, he served as site director of Community Health Center (CHC) Inc. a federally qualified health center in Meriden, Conn., operating in 12 cities and serving 70,000 residents. Brady is credited with the integration of behavioral health services in primary care and the expansion of behavior health and dental services to underserved children and youth served by the center.
Prior to joining CHC Inc., Brady served as chief operating officer of the Lowell Community Health Center, where he was responsible for the planning, construction and initial operations of Metta Health Center, among other sites, specifically designed to address health care disparities among the local Southeast Asian population, featuring integration of Eastern and Western treatment modalities. Earlier in his career, he worked at the Jewish Memorial Hospital and Beth Israel Hospital.
Brady holds a master's degree in business administration from Northeastern University.
Harbor Health Services Inc. (HHSI) is a nonprofit public health agency that provides comprehensive health care, regardless of ability to pay. HHSI administers three community health centers, including Geiger Gibson Community Health Center — the first community health center in the nation — as well as Neponset Health Center and Mid Upper Cape Community Health Center. HHSI manages and operates the Elder Service Plan, the Dorchester South-Women Infant Children Program, the Ellen Jones Community Dental Center and the Columbia Point Infant and Toddler Day Care.