South End reading brings blacks' letters to light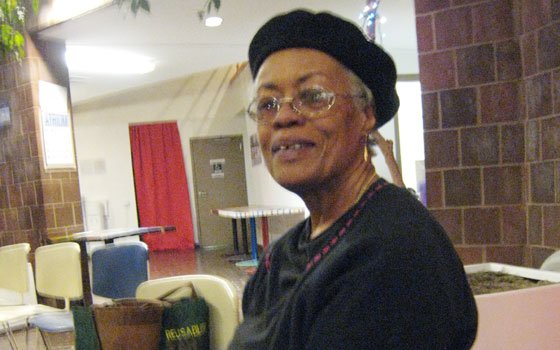 People in the audience at the USES reading said they found the letters both disturbing and important.
Adena Lake, 72, said she was struck by the slave's letter about being sold.
"That a family could be separated like that … I don't think we have any conception of how terrible it was," she said. "It's all a part of American history, and we should know about it."
Du Bois' letter reminded Makeda Kamara, 59, of things she tells her own daughter.
"Even though you work, even though you've gone to school, I tell her, they're going to judge you through a different set of eyes," said Kamara. "You have to be twice as good."
Kamara said her daughter, now a Wellesley College graduate, was reading Sojourner Truth and other African American writers at a young age. Kamara brought her niece Denisha Davis, 12, to hear Newkirk.
"Our story needs to be told," said Kamara. "That's what I'm here to support."
Newkirk told of the dismay she felt when families refused to release letters, and when people had lost or thrown away family letters.
"I think African Americans are really behind in preservation," she said. "Most of the white families I know have this history preserved, or can go to an archive and find it."
An audience member asked what people should do with their own shoeboxes full of letters.
"I'd be wary of passing them on to your children," the author said. She suggested having them photocopied and making arrangements with an archive to eventually take charge of them.
Robyn Moore, a 47-year-old teacher at Boston Latin Academy, said what struck her in listening to Newkirk was "the amount of struggle" contained in the black experience. She said she sees a similar struggle in many areas, such as the film and jazz industries, to have black history valued, told and preserved.
"So with these letters, it's almost like someone opened a window," she said, before heading out into a rainy night holding two copies of the book carefully under her arm.