Civil rights icon Houston honored with stamp
Jin-ah Kim | 2/25/2009, 4:10 a.m.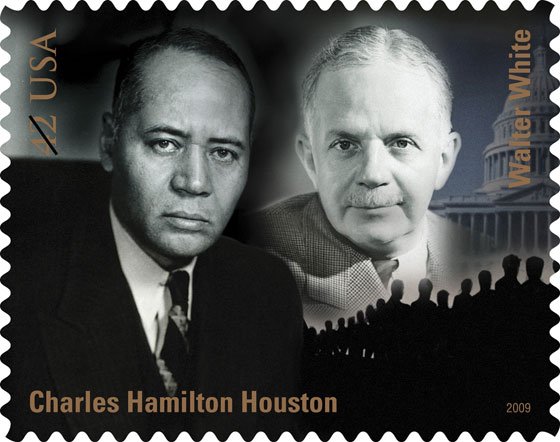 To pay tribute to Houston and continue his unfinished work, Harvard Law School established the Charles Hamilton Houston Institute for Race and Justice in 2005.
The institute's founder, Harvard Law School Professor Charles J. Ogletree Jr., moderated last Saturday's panel discussion, which featured representatives from the NAACP, Howard University School of Law, Amherst College and the former M Street High School, now known as Dunbar High School.
The panel discussed the many facets of Houston's legacy and the racial challenges still facing American society. Some also expressed concerns that the spirit of the civil rights movement has subsided.
"To me, it's ridiculous to say we are in a post-racial society," said Kelly Tellis-Warren, president of the Amherst College Black Student Union. "[We have] a long way to go; a lot of energy that came out from the civil rights movement just disappeared."
Tellis-Warren, a Roxbury native and pre-med student, said she wants to work for social justice in addition to helping the sick.
To achieve social justice, the panel emphasized the importance of education and volunteering.
Jean M. McGuire, executive director of the Metropolitan Council for Educational Opportunity (METCO) Inc., said that she has tried to implement and replicate in Boston the high-quality education she received as a student at M Street.
"I never let my students feel that they couldn't do anything," McGuire said. "I want them all to play musical instruments, I want them all to be able to speak in public, I want them all to know what it is to take care of somebody else."
Famebridge Witherspoon, a representative from the NAACP's New England Area Conference, said that the biggest challenge today is a relative indifference to the importance of community. Praising President Obama's call for community service, Witherspoon encouraged members of the audience to increase their participation.
"If there's anything you can do in the audience, go outside of your house, outside of your job, into your communities and get involved," Witherspoon said. "Know who your neighbors are, be brave and reach out."