Turning 100, NAACP fights to keep struggle alive
Associated Press | 2/18/2009, 4:09 a.m.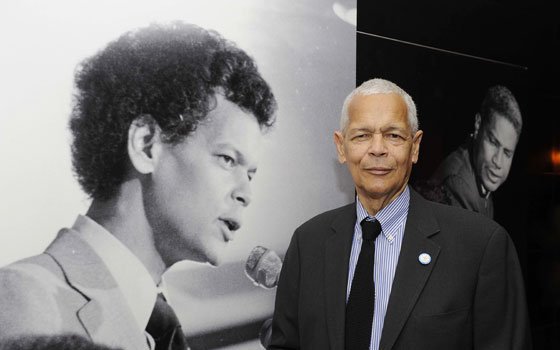 Jealous, the new NAACP president, is 35 years old, and has a raft of ambitious plans such as "quality education for every child in this country" and reviving the group's "legacy as a human rights organization."
He says the NAACP has always set audacious goals, broken them down into smaller tasks, then kept focus on them for decades.
"Our job is to be the canary in the great American coal mine," he says. "To scream when something is wrong."
Jealous' NAACP has a $21 million annual budget and 85 full-time employees. There are 525,000 members — 250,000 paid and 275,000 Internet "e-associates" — plus another 225,000 donors. The NAACP's membership peaked at 625,000 paid members in 1964.
Last Thursday, it celebrated a century of struggle with its televised 40th Annual Image Awards, featuring stars like Halle Berry and Sean "Diddy" Combs. It also released a set of "challenges" for the Obama administration, such as ensuring there is no discrimination in the distribution of bailout and stimulus dollars, law enforcement accountability, health care and climate change.
The organization has filed recent lawsuits accusing 15 banks — many of which received bailout funds — of discriminatory lending and accusing Mississippi Gov. Haley Barbour of diverting funds meant for hurricane victims.
At the NAACP, the struggle will continue.
For those who see Obama as the leader of the "Joshua Generation," named for the biblical figure who led Israel after Moses, NAACP board member Rev. Amos Brown points to the story of Joseph, who rose from slavery to a position of great power.
"Joseph was in the pharaoh's palace, but the children were still outside in the brickyard, making bricks without straw," Brown says. "We still have black folks today making bricks without straw. If we get caught up in the euphoria of this election and fail to deal with reality, it's going to be a short-lived victory."
(Associated Press)