Turner goes back on the offensive as support mounts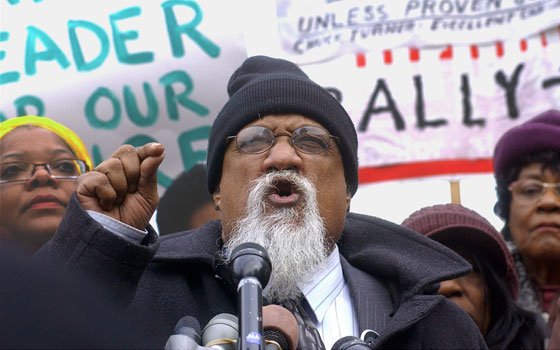 Turner also attempted to frame his ordeal within the context of recent trials of high-profile politicians, including former Illinois Gov. Rod Blagojevich, who was recently impeached and removed from office in connection with federal corruption charges.
"In the Blagojevich situation in Chicago, there were tape recordings played, lengthy discussions by a U.S. attorney, worldwide coverage, the man was impeached, and yet he hasn't been indicted," Turner said. "Regardless of what the truth is or isn't, the reality is that the U.S. attorney in Illinois used information that [he] had gathered in an investigation to drive [Blagojevich] out of office without ever having established that he has, in fact, committed a crime."
For Turner, the specter of a political takedown was also a possible factor in the attorneys' decision-making.
"Looking at the fact that during the Bush administration, [nine] U.S. attorneys were removed, apparently for being unwilling to engage in political prosecutions — that is, unwilling to go after politicians the Bush administration wanted out of the way — it's obvious those removals have affected the thinking of the other 41," he said. "It creates an atmosphere where corruption, either personally motivated or [as the result of] a desire to stay in favor with the Bush administration, becomes much more likely."
Turner is now also speaking explicitly about race as a potential factor in his prosecution, something he did not do after his arrest back in November.
"I think now that we're really looking at the situation more objectively, and we have more information that's going to be coming — Rove is going to be forced to testify in front of the judiciary committee, Wolfe has pointed out that [Michael] Sullivan has been corrupt and his attorneys have engaged in procedures that would be called corrupt — we can't ignore the issues of race," Turner said.
He then guessed at the U.S. attorney's future political ambitions, adding: "Sullivan wants to run against a black governor [Deval Patrick], so to take action against two black politicians can certainly create some interest in the minds in white voters."
Turner found an ally last week in the Massachusetts chapter of the American Civil Liberties Union (ACLU), which filed an amicus brief on his behalf in opposition to the protective order that Michael Sullivan has sought to prevent the councilor from discussing evidence against him with the media.
"What the government has proposed would be a restriction on what Councilor Turner can say about his defense, and what he can publicly say based on information made available by the government," said ACLU legal director John Reinstein.
"[This is] obviously a matter of some public importance, and if the government wishes to advocate a gag order of this type, it needs to come forward with a specific justification that would allow the withholding of designated information. They can't just say, 'We think he's going to talk about it publicly' — he's entitled to talk about it publicly."