Black bloggers make an impact in Hub, online
Talia Whyte | 2/11/2009, 4:36 a.m.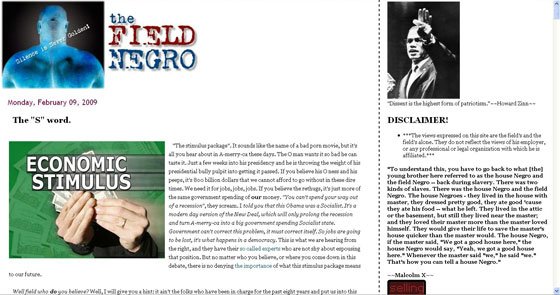 "It seemed silly to work there and not have a blog," King said.
King uses her blog to publish her poetry and, she said, explore her identity as a black woman. She said she is happy when people leave comments and want to have a discussion with her, as she believes blogs are at their best when they come alive with discussion, whether about her poetry or other matters. King also runs writing workshops for black women, and encourages them to become part of the online revolution, too.
"It is important to have our voices out there," she said. "Black women shouldn't allow mass media to control our images."
Some black men think it's important to speak their piece, too. Steve Adams is one of them, and he's making noise.
Under the pseudonym "Dart Adams," he publishes Poisonous Paragraphs, a site he calls "a comprehensive hip-hop, film and urban culture blog written entirely by an information junkie/graphomaniac Bostonian ex-emcee/film student/record and video store manager/[graffiti] writer/streetballer." His blog has become one of the premiere one-stop local sites for information and commentary on hip-hop, sports and culture.
The South End resident began his blogging career as a writer for AllHipHop.com before starting his own blog to fill what he saw as a void in Boston's music scene.
"I try to bring together old-school and new-school hip-hop on my site," he said. "Back when I was coming up, we had tapes [and] 8-tracks, and today the kids have iPods. I mix in [rappers] Kool G Rap and Run DMC with Mos Def and Black Moon."
As for advice on others who want to start blogs:
"Never do what they do," he said. "If you want to blog, study other blogs, and see what unique voice you can give."