The Onliest Monk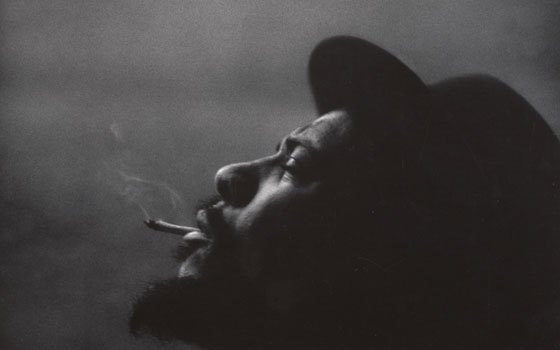 When interviewers asked Monk about his reputation as an undependable gig leader, Monk often defended himself by saying unscrupulous club owners sometimes used his name in false billing to attract an audience, and then complained when the pianist did not show for the fabricated date.
Monk University
Historians, scholars, players and fans will find Kelley's work a seminal examination of the man and his music. The creative process behind some of the most familiar compositions unfolds through private recordings of rehearsals and tapes his bandmates made of successive nights during the same tours. From those who had to learn the oeuvre come recollections of the complexity and genius of the harmonies, the manner in which he taught them (more by ear than by sight reading) and the consensus that when one enrolled in "The University of Monk," the curriculum was post-graduate.
Player after player recount how their musical knowledge expanded when they rehearsed his material. Despite contemporary media implications, musicians, and his nieces found Monk not only witty, but also interested and conversant in current events, nature, and philosophy.
He appreciated the classics, was deeply concerned about the Civil Rights Movement, and had a yen for fashion — especially his trademark hats. His apartment became a hangout for aspiring players. He served as a mentor to Randy Weston, Bud Powell, Art Taylor, Jackie McLean, and Sonny Rollins. As a father, he sought the best private schooling for his children. Monk the husband was inseparable from wife Nellie. Innuendos about extramarital trysts with Baronness de Koenigswarter are not only false, but Nellie was generally present at rehearsal sessions or relaxed visits to Nica's Weehawken, New Jersey home.
By approaching his subject with an open mind, and garnering the respect to be the first scholar with full access to Monk's widow, closest family members, friends and colleagues, Kelley has produced his own American original, the first effort that embraces all 360 degrees of Monk.

Bijan C. Bayne is a cultural critic and frequent Bay State Banner contributor.