Arts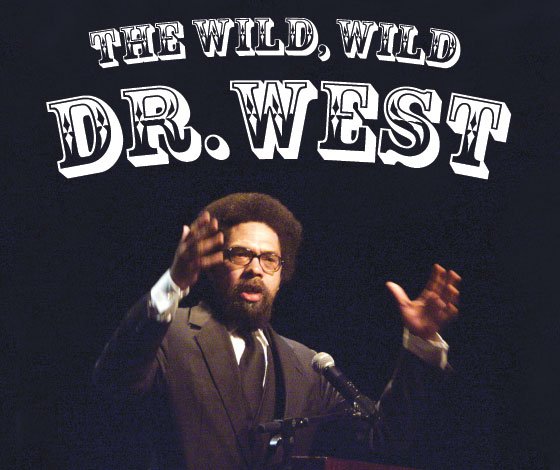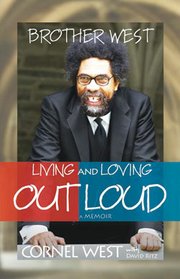 One of America's most provocative public intellectuals, Dr. Cornel Ronald West has been a champion for racial justice since childhood. His writing, speaking, and teaching weave together the traditions of the black Baptist Church, progressive politics, and jazz.
Though now the Class of 1943 Professor at Princeton University, Dr. West first burst onto the national scene in 1993 upon the publication of his best seller, "Race Matters," a searing analysis of racism in American democracy. In his long-awaited autobiography, "Brother West: Living and Loving Out Loud," he now offers a compelling exploration of his heart behind the human mind.
Here, he answers questions about the book and explores themes such as Faith, Family, Philosophy, Love and Service.
Hi, Dr. West, nice speaking with you again. I loved your autobiography. But do you know how hard it was for me to track you down for another interview?
I appreciate your deep loyalty and commitment.
Why did you decide to write your memoirs? 
Tavis Smiley, my dear brother, raised the question of my writing one when the prostate cancer hit eight years ago. I thought and thought about it and decided maybe I could tell my story to help somebody, so they could see how the power of love and education in my life had transformed me from a gangster with raw rage. 
Where did that thug you refer to in the book as  "Little Ronnie" come from, and how did you get past that phase?
I was just mad, a born rebel. I had loving parents, a loving church and loving friends, yet I was mad, and I needed constructive venues to express that rage. I was able to find them owing to the power of love and education. So, it became a righteous indignation against injustice. It became a holy anger against unfairness. And I've had it ever since.  
Where should we look to reclaim the prophetic voice regarding the war in Afghanistan? Should the Obama administration send thousands of more troops there?
No, no! Obama can't get the Nobel Peace Prize and be a war President. He's got to be able to promote peace in an international, multilateral way. We don't need an American occupation; we don't need more American troops there. If he does send more, then we've got to take to the streets.
With the rise in black-on-black teen crime, what should the religious community be doing differently to address this issue? Many have said that our youth have little or no regard for God, church or religion since prayer was taken out of public schools.
No, I don't think taking prayer out of schools was the cause of young people being suspicious of religion. That goes back a long way. It has more to do with the fact that older folk did not exemplify the kind of love and justice that the young people would like to see. Therefore, they saw old people as hypocrites more tied to Church-ianity than Christianity. So, a lot of it has to do with the failings of the older generation which led to the younger generation's going off to look for alternatives. Unfortunately, a lot of times they turned to ugly things like guns and drugs, given the easy access to guns because of lax gun control laws, and to drugs because the government can't keep them out of the country. In addition, the youth don't have too many alternatives to the decrepit housing and disgraceful school systems which provide very little opportunities for those in the urban 'hoods. So, I think the whole issue of young people and churches has much more to do with social forces than it does with just not having prayer in schools.