Job creation a key piece of Jackson's at-large bid
Talia Whyte | 8/26/2009, 6:46 a.m.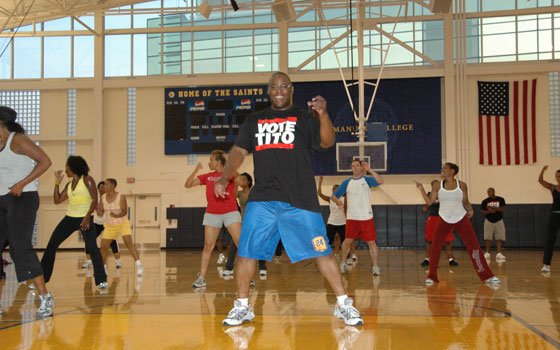 The venerable feminist organization recently endorsed Jackson's candidacy.
Taking a page from the playbooks of President Barack Obama and Gov. Deval Patrick, Jackson has also won support by launching a massive online campaign. On his Web site, users can join a plethora of social media tools to stay in touch with the candidate. Jackson, an avowed tech geek, says that he updates his own Twitter and Facebook pages, another nod to his campaign's focus on transparency and civic engagement.
Jackson's homepage also prominently displays his five-point platform for improving Boston, a plan built around bringing more jobs into the city.
As industry director for information technology in the state's Executive Office of Housing and Economic Development, Jackson has played a role in the Patrick administration's efforts to bring more than 2,000 jobs to the Commonwealth by convincing tech companies like Google and Cisco to move business operations here. On the council, he said, he would also work to provide more job training opportunities and year-round positions for young residents.
"There are so many potential economic opportunities for all Bostonians that now is the right time to take advantage of, especially in the green economy," Jackson said. "We need to show businesses that Boston is the right place to invest in."
Jackson also emphasized mentoring as a key element in preparing youth to compete in the global economy — he himself works with kids interested in pursuing careers in science, engineering and technology. His plan includes a proposal for a program that would pair young professionals from local communities with Boston Public Schools students.
On the home front, Jackson said he would like to see some of the city's federal stimulus allotment used to convert foreclosed properties into additional units of affordable housing, and would offer landlords incentives to negotiate long-term leases with stable tenants. He also trumpeted community policing initiatives, and stressed his desire to make comprehensive reform of the state's Criminal Offender Record Information (CORI) system a reality for ex-offenders seeking a fresh start in the workplace.
"We got to make CORI reform happen," he said. "Employment gives people the encouragement to take the right path in life."
With a month to go before the Sept. 22 preliminary election, Jackson is stepping up his presence with events like last week's "Zumba with Tito" fitness showcase at Emmanuel College. The event, aimed at encouraging local residents to take charge of their own health, also offered Jackson the chance to show off the benefits of some lifestyle changes he's made since throwing his hat into the at-large ring — he says he's lost 20 pounds since getting on the campaign trail, and eats meatless meals one day each week.
Dorchester resident Lolita Walker, who attended the Emmanuel workout, said she is impressed with Jackson's vision on life and politics.
"He is a fascinating person," she said. "He is young, smart and energetic, and we need more people like him in the City Council."
This Thursday, Jackson will be hosting a birthday party for the late Michael Jackson — no relation, the candidate joked — at the House of Blues to not only commemorate the singer's legacy, but to celebrate the diversity and new leadership he said is rising in Boston.
"We have an obligation to see what we want done here in the future," he said, before offering a slogan that references the King of Pop's 1982 hit: "We want to be starting something."